Infrared induction, safe and hygienic.


High-precision imported sensor, accurate measurement at 0.1°C.

Wide range of temperature measurement, 32°C~42.9°C can be measured.

One-key measurement,continuous measurement, simple operation, ,convenient and fast.

3-color LED screen backlight, intelligent detection of body temperature display color, prompt temperature status.

Up to 32 sets of memory values, can record body temperature changes, easy to view temperature changes.

Multi-function temperature measurement, can measure body temperature, water temperature, room temperature, etc.

Automatic shutdown function, after 20 seconds of standby, it will automatically shut down, saving energy.
Your Smart Body Temperature Health Assistant
Our smart body and surface thermometer is always on standby for your measurement. Slightly press on the button for wake up and immediately press again for reading that can be done within a second.
High Precision Sensors:Our smart medical forehead thermometer using high-precision sensors, intelligent chips, automatic calculation, rapid measurement of body temperature, understanding of body temperature changes, and mastering your health status.
Fast and Accurate:Our smart forehead thermometer equipped with the advanced infrared technology a, reads fast, which only takes 1 second to read the temperature. The accuracy of temperature measurement is within ± 0.1℃ (0.1℉).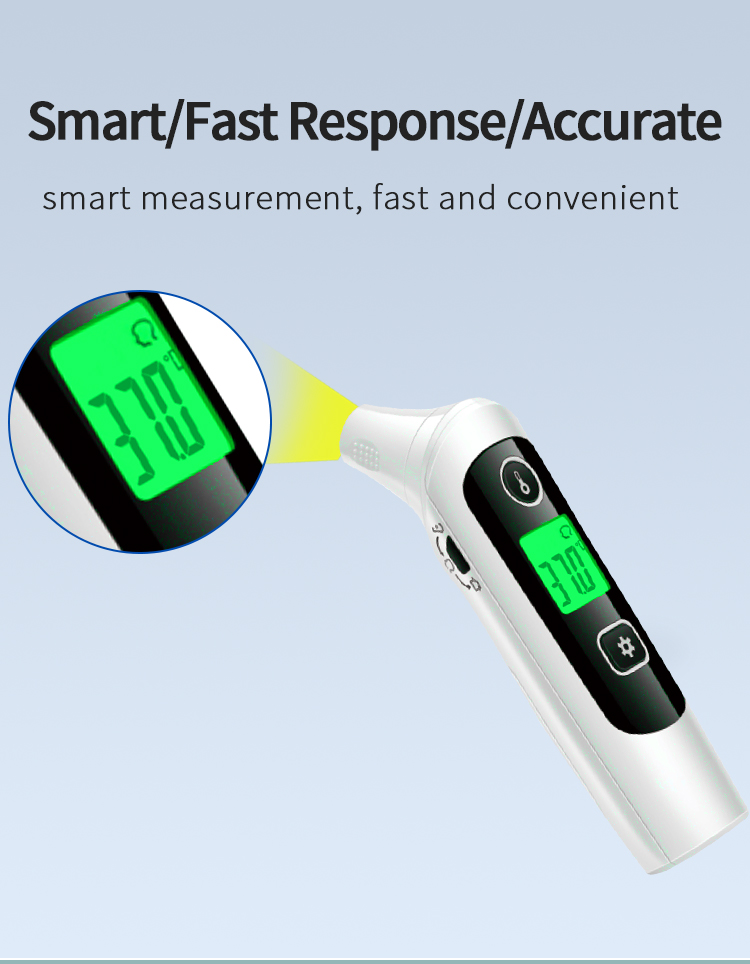 Multi-function:Brav forehead thermometer can easily switched °F /℃, it is designed for all ages, baby, kids,adults, and elders. In addition to measuring forehead, it can also measure room, object, and liquids temperature. Great choice for families, nursery, hotels, school.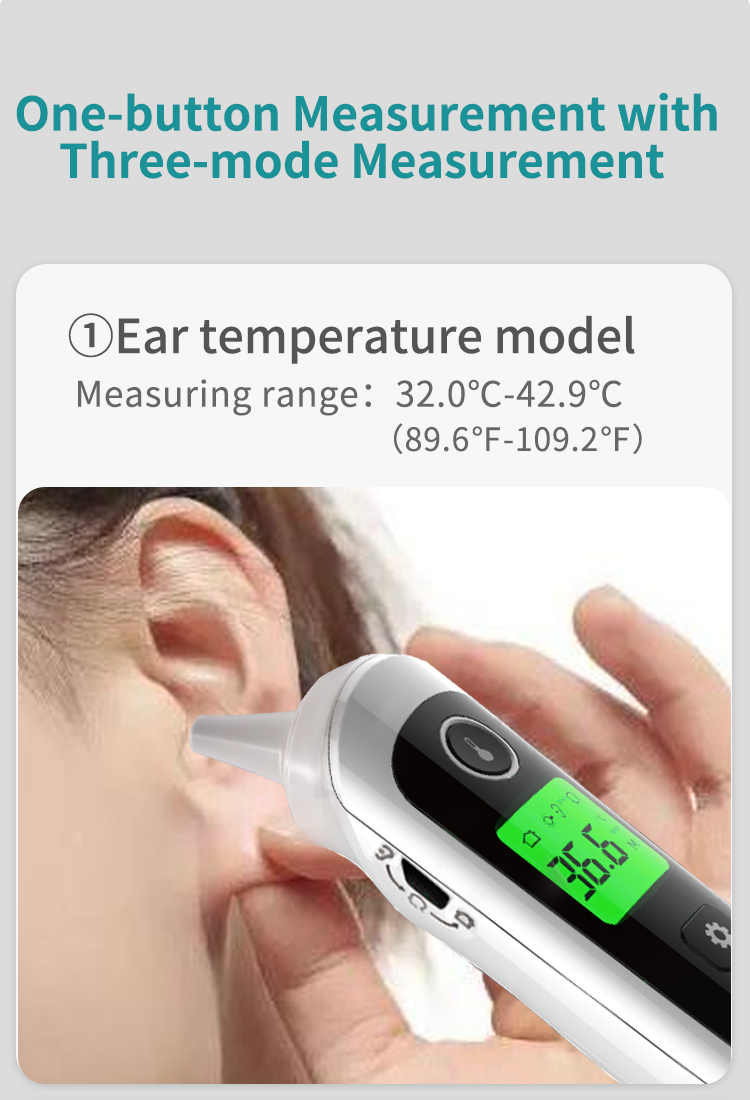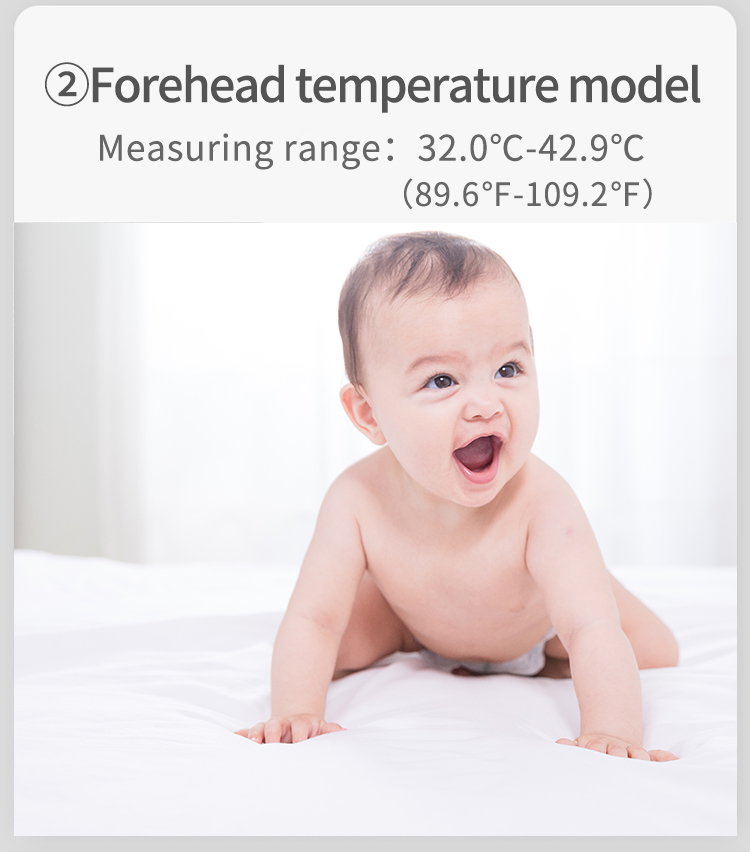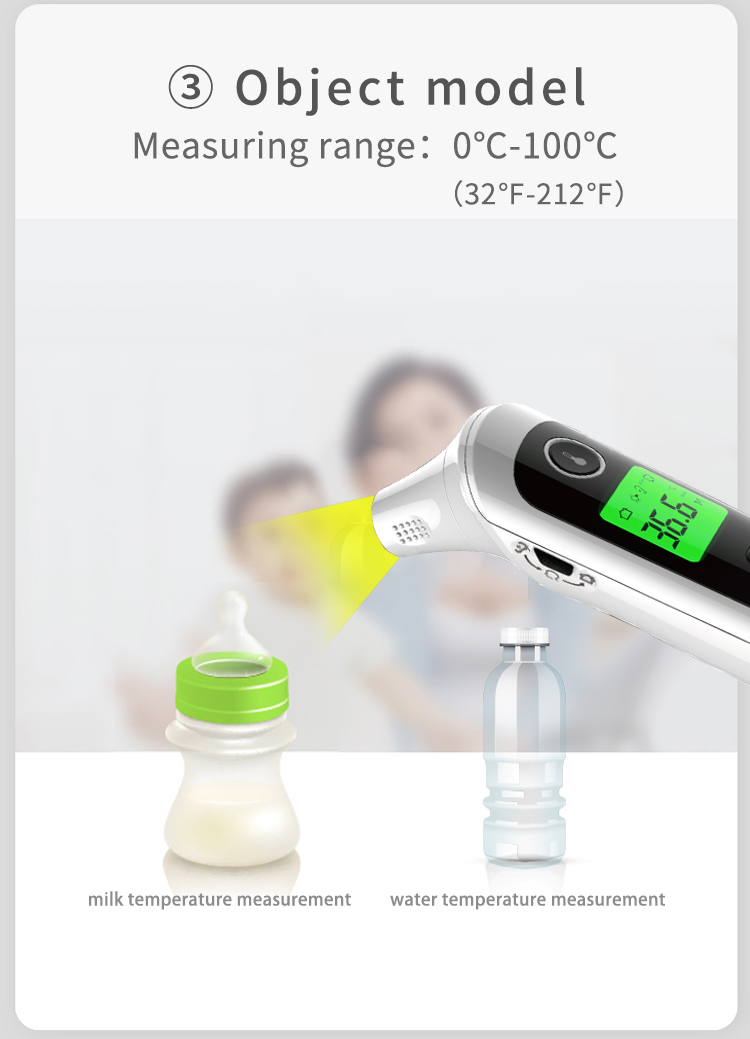 32 Groups of Data Storage, Periodically Record Body Temperature: Our smart medical forehead thermometer is able to store the latest 30 measured data; You can easily reflect the temperature changes to your doctors for making a diagnosis.
Safety Certification:CE / FCC certified, Hygienic and Non-toxic, it's more safer than traditional thermometer.
Warm Tips:
It is forbidden to immerse the infrared thermometer in any liquid.

Do not place in high temperature or low temperature environment for a long time.

Infrared thermometers cannot be used in sunlight or water. Do not use it in a strong electromagnetic interference environment.

Please do not charge non-rechargeable batteries and do not throw batteries into water. It is recommended to practice several times to become familiar with the measurement method, and try not to change the factory settings of the product.

Measurement results do not replace a doctor's diagnosis.