1,BV-212 Portable Water Flosser Simple Design:One key to control ON/OFF and water pressure
2,This product has 6 levels of water pressure. Each short press of the water pressure adjustment button will increase the water pressure intensity by one level. In the sixth degree level, pressing the water pressure adjustment button again will return to the minimum level, and so on.
3,Go Deeply into The Blind Area.Protect gum health,High-frequency clean with 1800 rpm high-pressure water flows deeply into the blind area between tooth gaps, flush away residues,and freshen smell in mouth.
4,Ergonomic Design.Good grip and more flexible,Fading curved design, free grip with comfortable experience.
5,Detachable Water Tank,Easy to clean and more hygienic.Easy to detach,convenient to clean, keep away from bacteria infestation.
6,IPX7 Waterproof.The whole body can be washed with water, making cleaning easier and faster.
7,Food-grade ABS materials, safe in mouth
8,Small particles, beautiful and non-slip
OEM&ODM Process
Shenzhen BRAV Electronic Technology Co., Ltd. has 14 years of experience in R&D, design, production and sales of medical devices, and can provide you with the best OEM/ODM service.We have been adhering to the concept of "providing customers with one-stop solutions", improving service quality and efficiency in all aspects, and striving to achieve the perfect combination of R&D, design, processing, manufacturing, and customization for customers.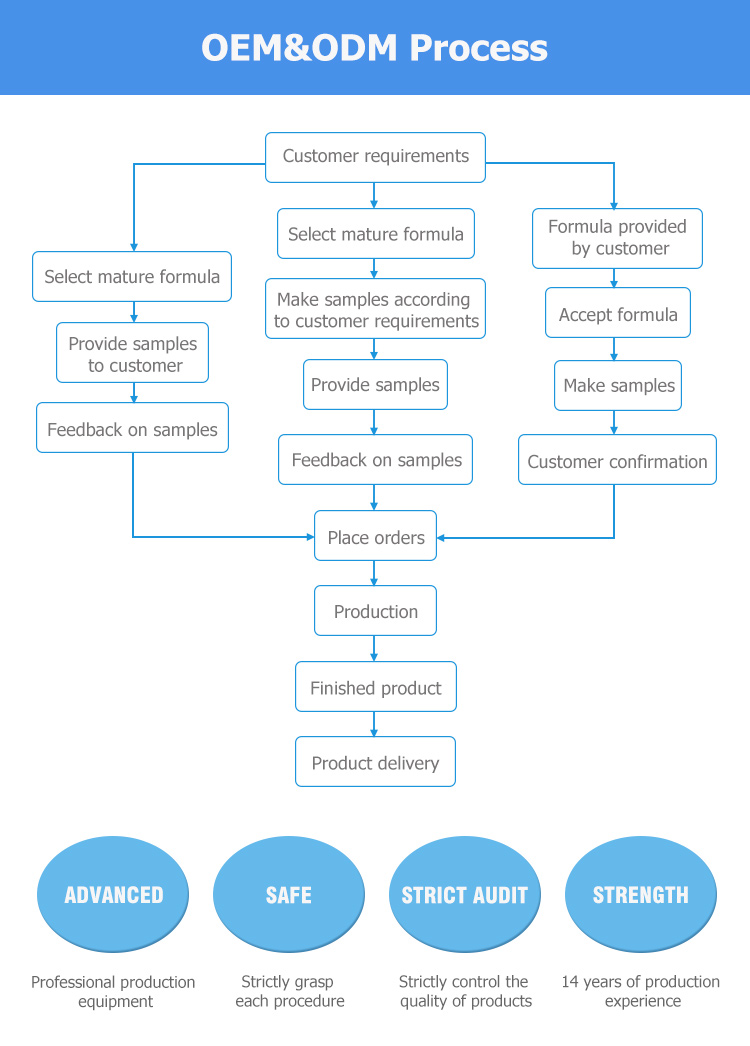 Moreover, we have a rich experienced technical and sales team to provide professional support on time and value-added service. Our products have been exported to Europe, America, Middle East and Asia, Hong Kong and Chinese mainland and other regions. We are a highly recognized manufacturer in the medical device industry.