The forehead temperature gun is mainly designed for measuring the human forehead temperature, and it is very simple and convenient to use. Body temperature can be measured accurately in one second. And do not need to contact the human body, across the air can be a key temperature measurement. Very suitable for families, schools, enterprises and other places. But because of its accuracy (generally ±0.2 ℃, but also lower, you must pay attention to the purchase instructions), it is very convenient to use as a fast and safe investigation of influenza and epidemic disease, which is why we can community gate, highway intersection, station and other public places common to them. It-128 No Touch Medical Thermometers,Is our research and development of a professional infrared thermometer, high precision, fast temperature measurement, the following is its product parameters.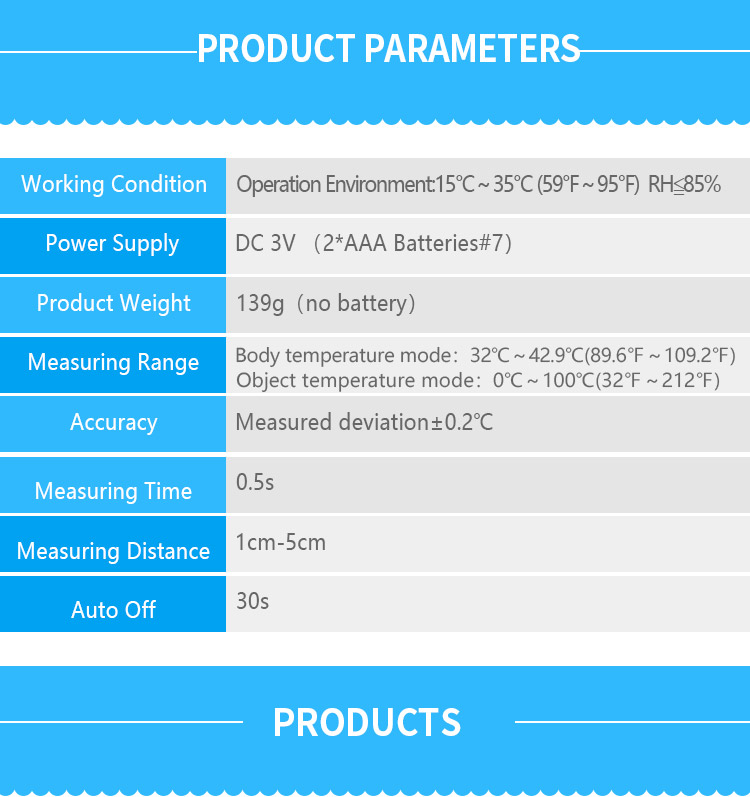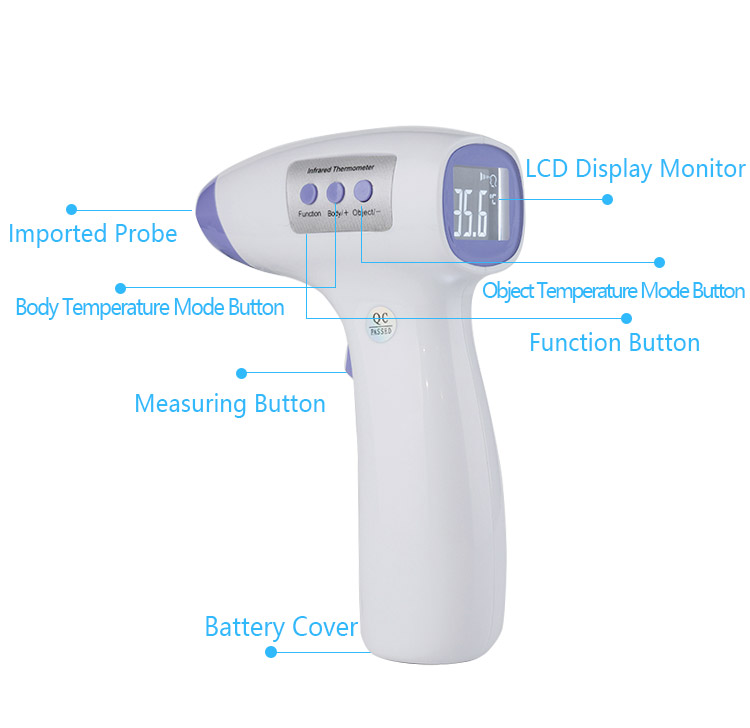 BRAV No Touch Medical Thermometers
1. Temperature data can be obtained without touching the body. BRAV infrared thermometer is the use of infrared principle, so as long as the forehead irradiation can get data, especially for active children, more convenient measurement to get accurate data, and the traditional mercury thermometer is difficult, to obtain data for several minutes, for active children, it is not easy.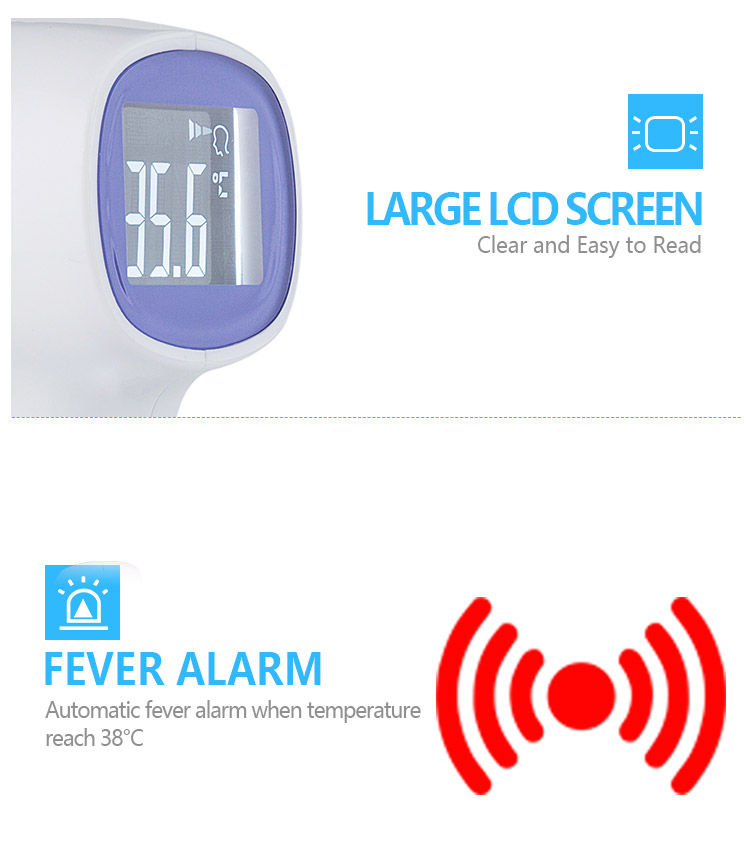 2, Can clearly and quickly display temperature data, response time is only 0.5 seconds. The operation of infrared forehead thermometer is very simple, as long as you press the on key to start, and then aim at the forehead irradiation, the display screen will have relevant temperature data, very convenient.Temperature digital display is very clear, BRAV infrared thermometer products are very user-friendly, easy for any group to use and browse.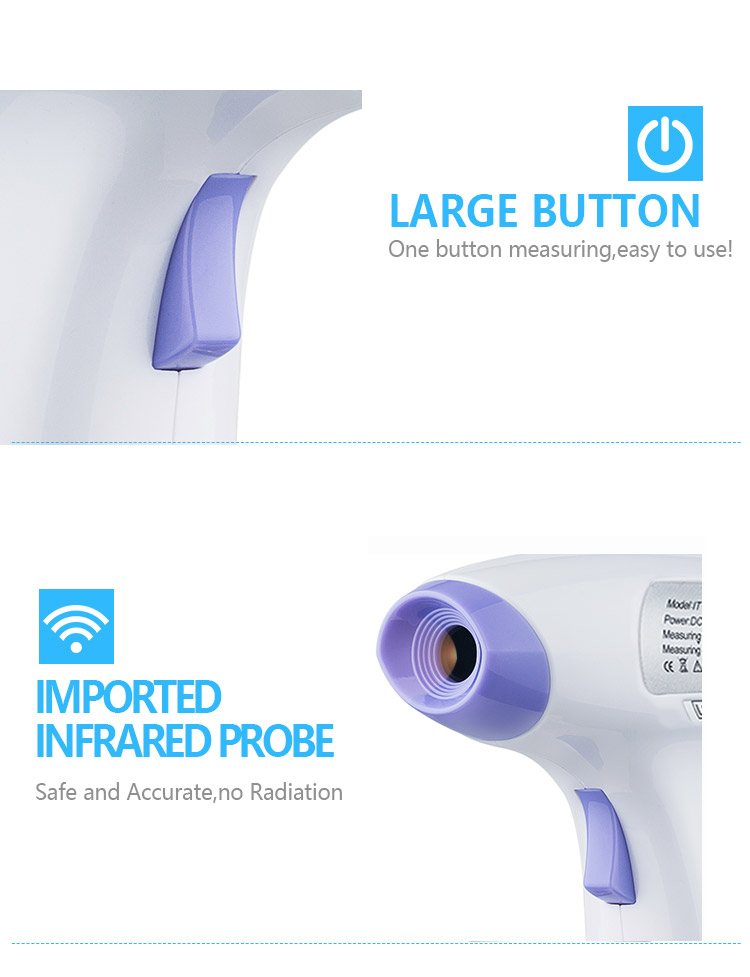 3, No Touch Medical Thermometers is very intelligent, high precision, small error. Using the latest infrared and electronic technology, BRAV can process temperature data into numbers very quickly and with high accuracy, providing accurate feedback to the user.
Summary, along with the high and new technology into the modern infrared forehead thermometers, convenience has had the very big enhancement, and with clear liquid crystal display, can quickly get temperature values, and to protect the safety of the user, and infrared forehead thermometers now into the function of speech, of the older people, poor eyesight, reading small words some fuzzy, Also can quickly know their own temperature, very human.
Certification
We establish a perfect ISO 13485 quality management system and complete product qualification certification, The production is strictly in accordance with the implementation standards of GB9706.1-2007 and YY0505-2012; Appearance patent, invention patent, utility model patent, CE, FDA, CFDA, PSE, RoHS, BSCI, Measurement Certificate and other certificates have been approved. BRAV has been granted import-export rights and commodity inspection certificate.which is qualified to obtain major customer orders.
We work with large logistic company and have our own broker who has rich experiences of custom clearance, ensure that domestic sales and exports are unimpeded.