Brav five-in-one accurate infrared thermometer
This contact accurate infrared thermometer is designed for both babies and adults to check temperatures safely, accurately and instantly . It's allows you to read temperatures of forehead, body, surface, ambient and objects in just one second.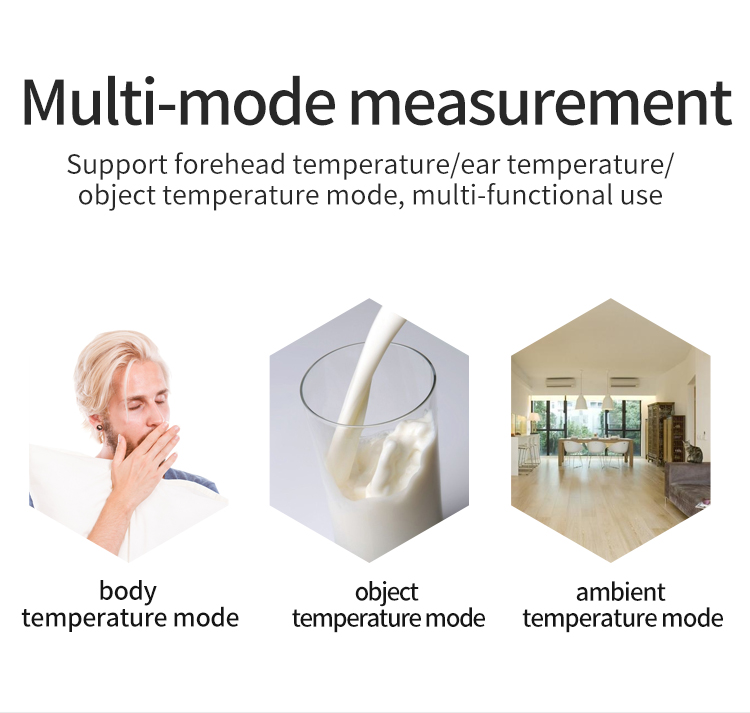 Why choose Brav five-in-one accurate infrared thermometer ?
New & Improved Sensor Probe Technology.

5-in-1 Mode: forehead,body, surface, ambient and objects in just one second with no touch.

Accurate & Fast Readings.

Memorize last reading.

Sound or silent mode.

Switching between ℃ and ℉.

Fever warning.

Highly Recommended By Family Doctors & Paediatricians.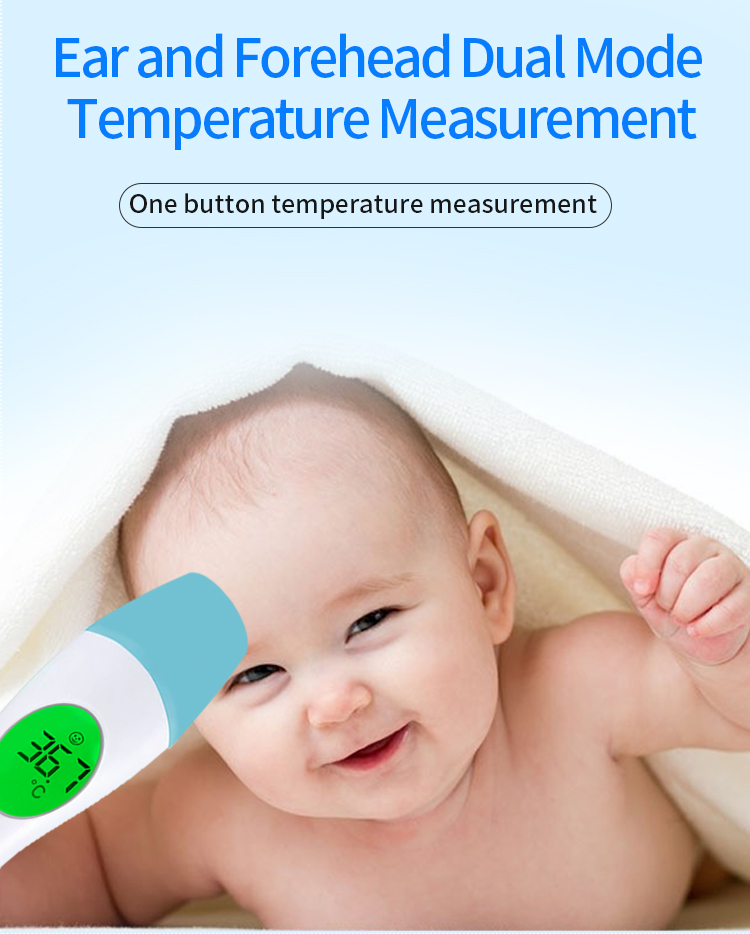 Accurate Measurement,Built-in Medical Infrared Temperature Sensor: The accurate infrared thermometer has a built-in medical infrared temperature sensor, which can accurately identify the infrared rays emitted from the human body surface to measure the body temperature. Within 1 second after pressing the measurement key, the infrared thermometer will collect 100 times of data, and use a professional algorithm to enter.Make sure the temperature is measured accurately.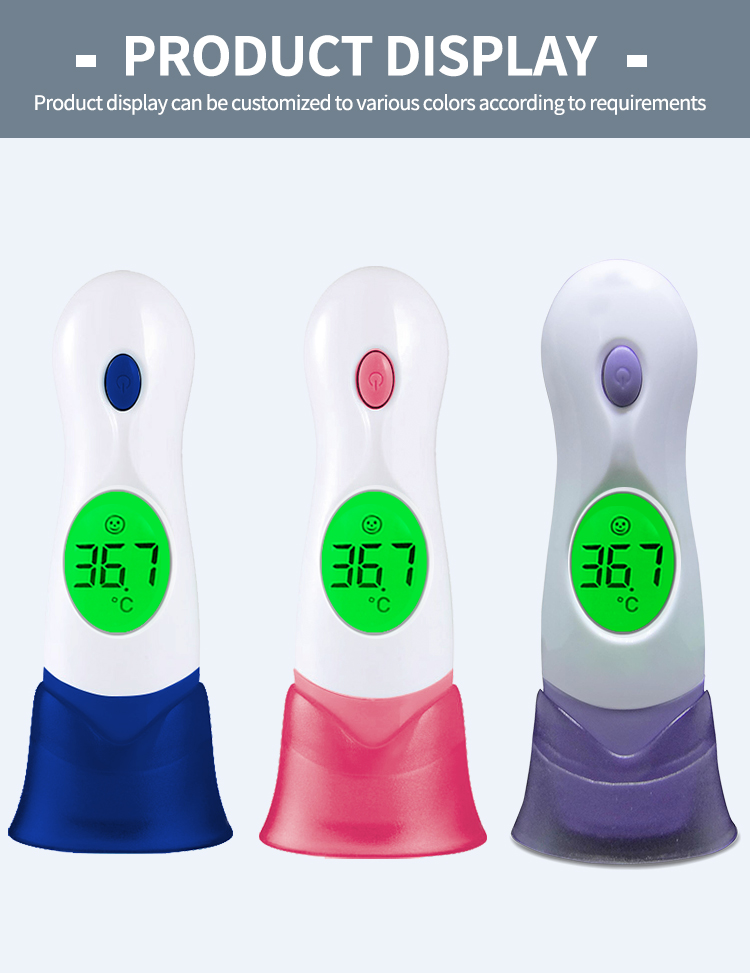 Comfortable Grip:Bevel design, more convenient self measuring other side,suitable for measuring Angle, better avoid Wrong operation.
3 Color Backlight:Easy to judge and the large screen display is clearer.You can easily judge whether body temperature is normal according to the color of the display screen.Green backlight indicates normal body temperature, and orange backlight indicates low fever alarm.The red backlight indicates that the baby has a fever and needs to see a doctor in time.
Warning Alarm: Once the accurate infrared thermometer detects high temperature it will give a sound & light alarm.The colour indicators will alert you that it is time to take immediate action and lower the temperature.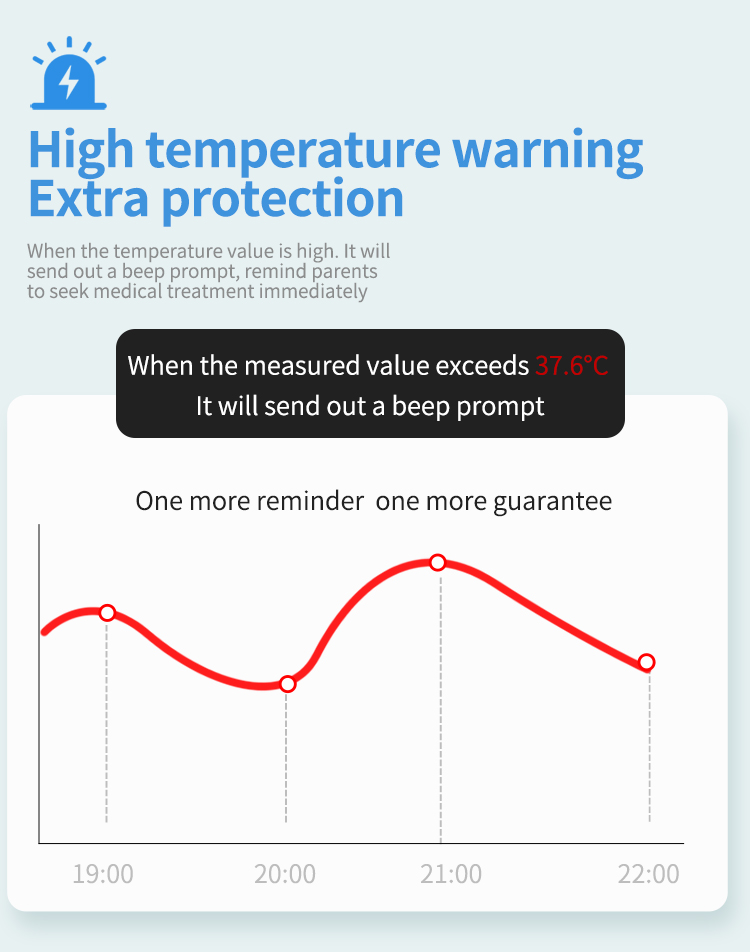 1 Machine Serves Several Purposes:Fahrenheit and Celsius are switchable .Body temperature dual mode,not only can measure body temperature, but also water temperature and room temperature, which is convenient and worry-free.
Small & Portable:Lightweight and battery-powered make using this ear thermometer perfect for on-the-go readings.Put it in your pocket and take your temperature anytime and anywhere.
Perfect Gift For Someone You Care About: Our infrared thermometer is accurate and easy to use, perfect for families, hotels, and schools.
Professional Certification:Our accurate infrared thermometer meet CE and ROHS certification standards. We provide you with a 12 month warranty from the date of purchase, if you have any questions, please feel free to contact us, we are ready to deal with any needs for you.