Precision Probe, Accurate Temperature Measurement: Our infrared body thermometeradopt exquisite craft sensor, automatically collect multiple groups of body temperature data, make the temperature measurement more accurate, and make the measurement more secure. Meet People's Daily use of indoor thermometer or outdoorthermometer needs.You can read the temperature data record at any time to track your historical temperature changes.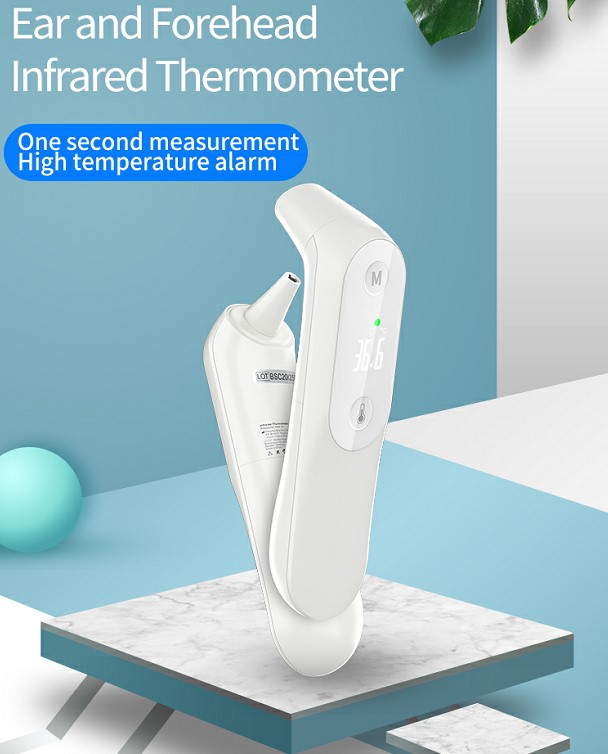 Continuous Measurement,No Waiting for Multiple Groups of Comparison: Generally, after 1 measurement, you need to wait for the thermometer probe to cool before you can operate.Brav infrared body thermometer automatically calibrates after the measurement, and quickly performs the next measurement operation. It is suitable for multi-person temperature measurement or multiple comparisons.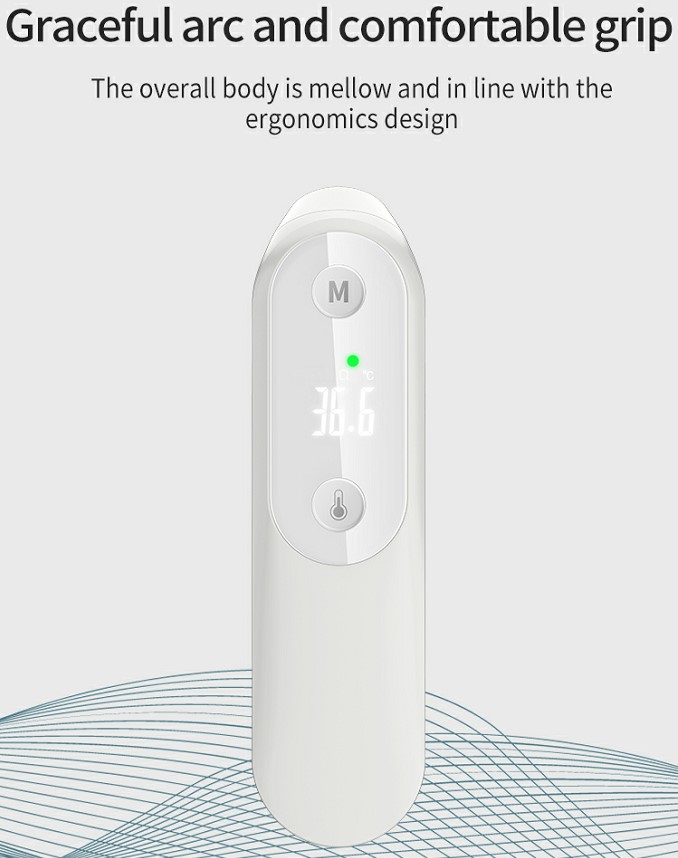 20 Groups of Memory Function:Grasp the dynamic history of body temperature memory 20 groups of body temperature data, comfortable grasp the dynamic changes of body temperature, convenient tracking treatment.
Automatic Shutdown Function:Our infrared body thermometer is designed to automatically close the movie without operation within 30 seconds, saving electricity.
Three-color backlight&Intelligent Fever Warning:
You can display reminders according to the backlight of the display screen.Easily judge whether the body temperature is normal.
When the body temperature is too high,Double warning prompt.And the display screen and sound double prompt to protect family health at all times.
Green: Normal

Bellow 37.5 ° C/ 99.5 ° F

Yellow: Slight Fever

37.5-37.9° C / 99.5-100.2 ° F

Red: High Fever

Higher than 38° C to 100.4° F
Dual-mode Celsius or Fahrenheit ,Easy Conversion:Simply press one Button to switch between ℃ and ℉ mode.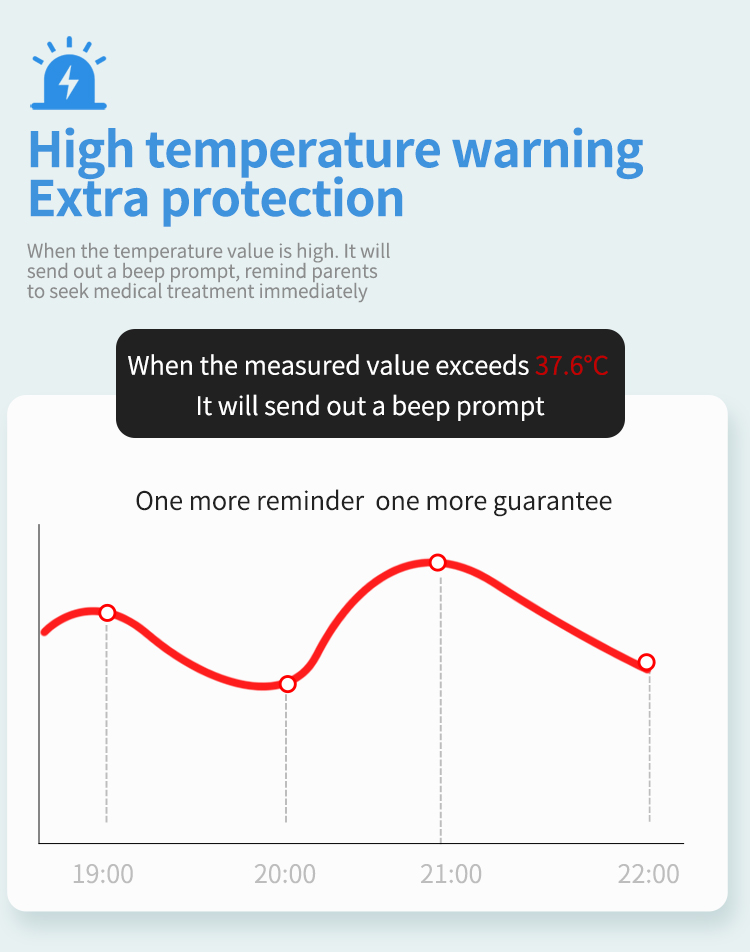 Arc body, More Comfortable Grip: Our infrared thermometer body curve beautiful, ergonomic, test are comfortable.
Wide Application Range: Our infrared body thermometer are suitable for infants, adults and the elderly. Besides temperature monitoring, electronic thermometer's forehead can read the indoor temperature, as well as the temperature of solid and liquid. Such as infant formula, water, food, etc. Compact and convenient baby thermometer, dedicated to providing you and your family with accurate temperature data and the best care.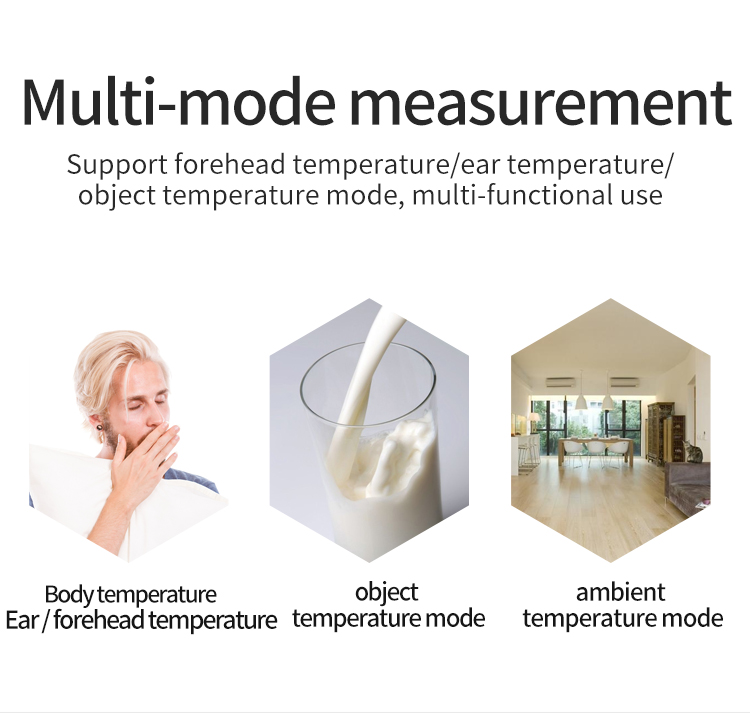 Warm Tips:
As this infrared body thermometer will be used frequently, please keep it clean after use.Please keep the sensor and probe cavity clean, otherwise it will affect the measurement accuracy.
Cleaning Method:
1. Surface cleaning: wipe the dirt with a clean soft cloth or cotton swab dipped in medical alcohol or water.
2. Cleaning the sensor and sensor cavity: gently wipe the probe cavity or the top of the sensor with a clean soft cloth or cotton swab dipn a little medical alcohol. Wipe after the alcohol has completely evaporated.