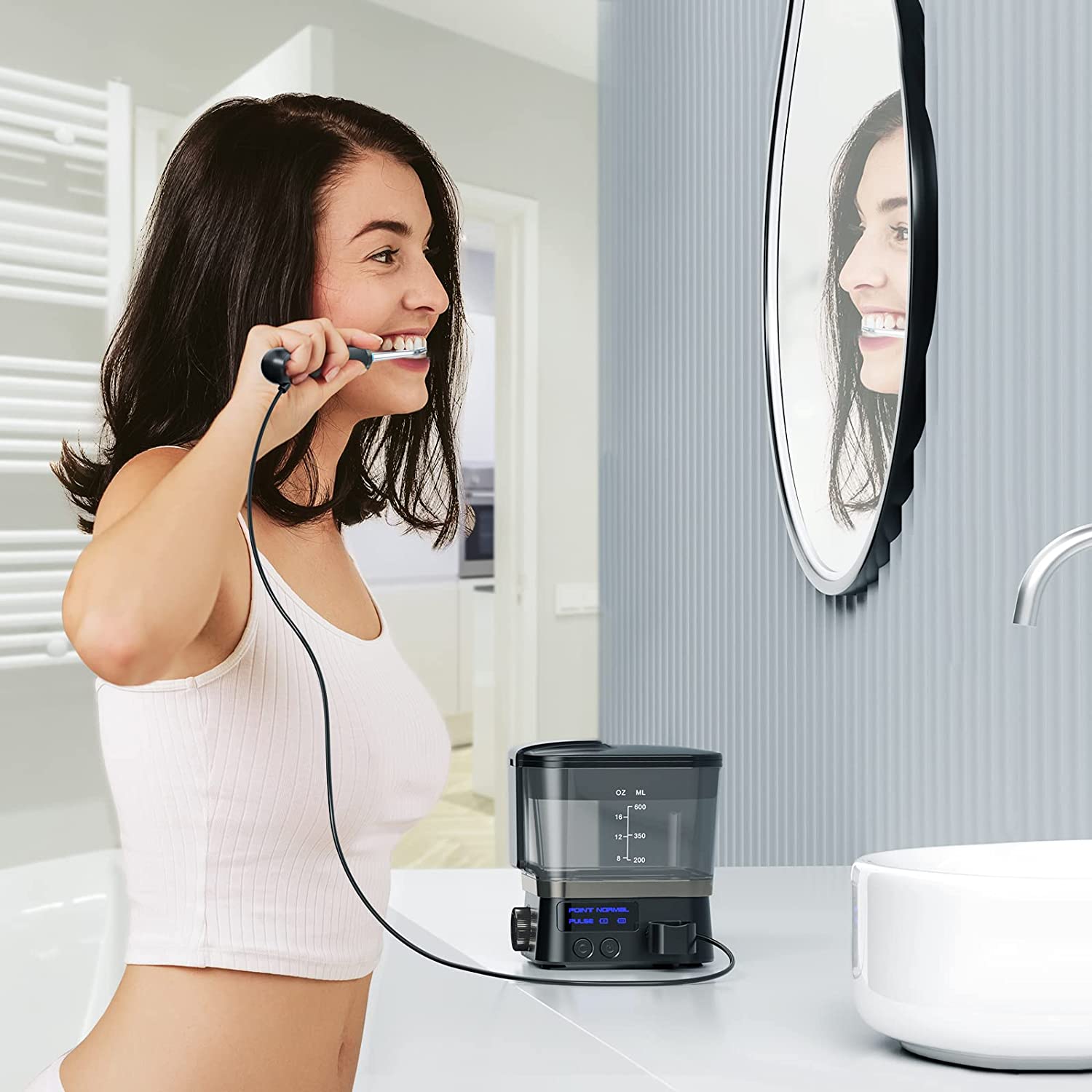 In addition to brushing your teeth, Water Pick Teeth Cleaner is the most important for maintaining good oral hygiene. This is an effective way to remove plaque and debris between two teeth, where a toothbrush may not be able to reach due to the close contact between two adjacent teeth. So it can also be called an inter-dental cleaner for personal use.
For every family, a desktop Water Pick Teeth Cleaner is very necessary. One water flosser can be used by whole family member. It has a large 600ml water tank, 3 working modes, and each mode has adjustable water pressure from 1 to 10. It can meet daily requirements of a family.
This water flosser is with:
1. 3 working modes: Normal / Point / Pulse. Normal mode for daily teeth cleaning; point mode for sensitive gums; pulse mode for cleaning and massage.
2. 10 degrees modes for adjusting water pressure to meet various needs. No worries for daily teeth cleaning.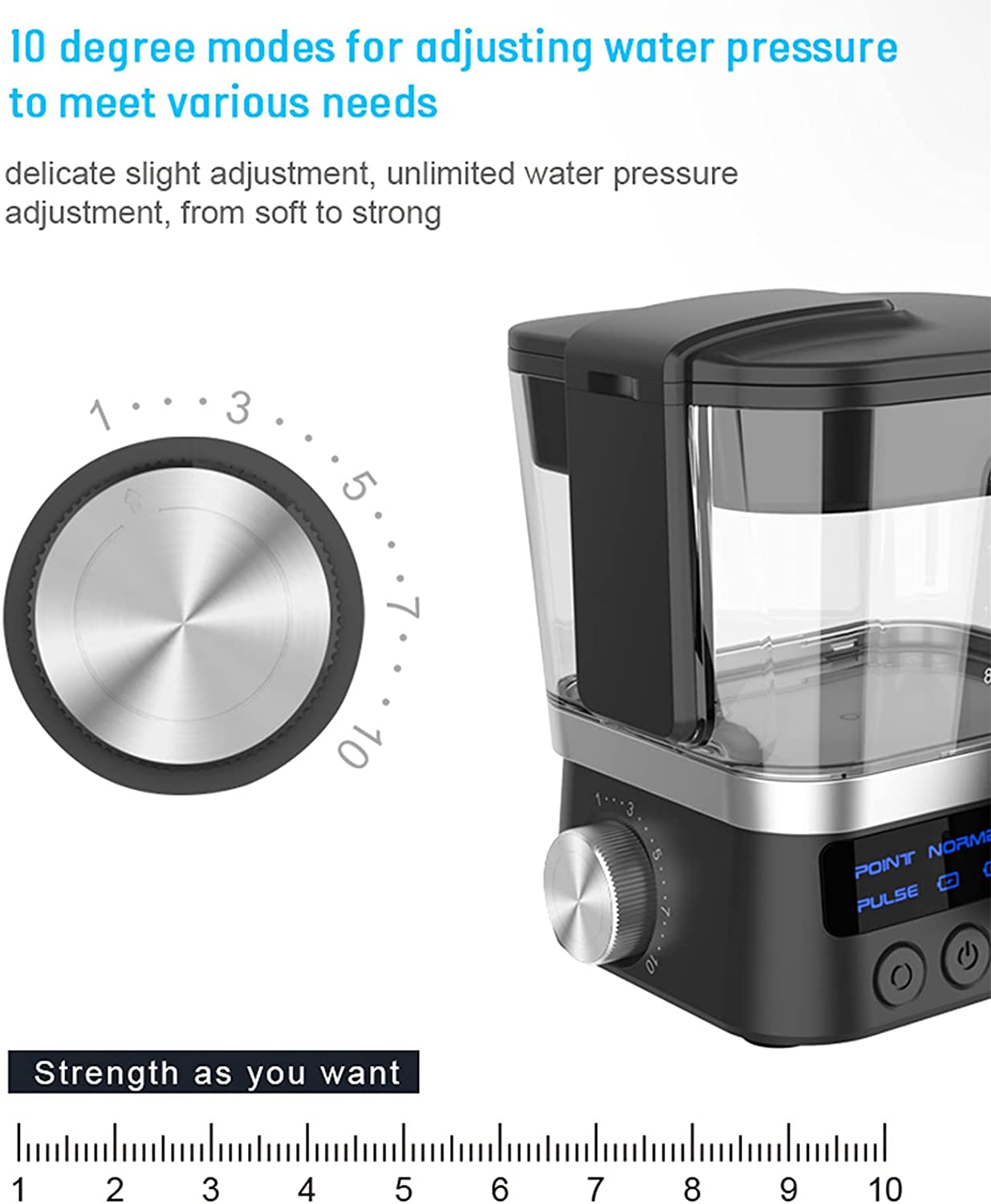 3. 600ml big water tank. The water tank and is big enough for family use. This Water Pick Teeth Cleaner doesn't take up as much space as a traditional dental device because it can be stored. It can be used as a storage box. All accessories can be put in the water tank. Besides, it can be easy to clean.
4. 2000mAh big built-in battery. Full charged once, you can use it 20-25days. It is USB charging port, you can charge it by car charger, computer, power bank, wall charger, etc..
In general, it provides a good water pressure setting, tank capacity, and cleaning experience. It can effectively clean food residues to prevent the growth of dental plaque.
Regarding frequency
We have been researching dental water flossers for many years.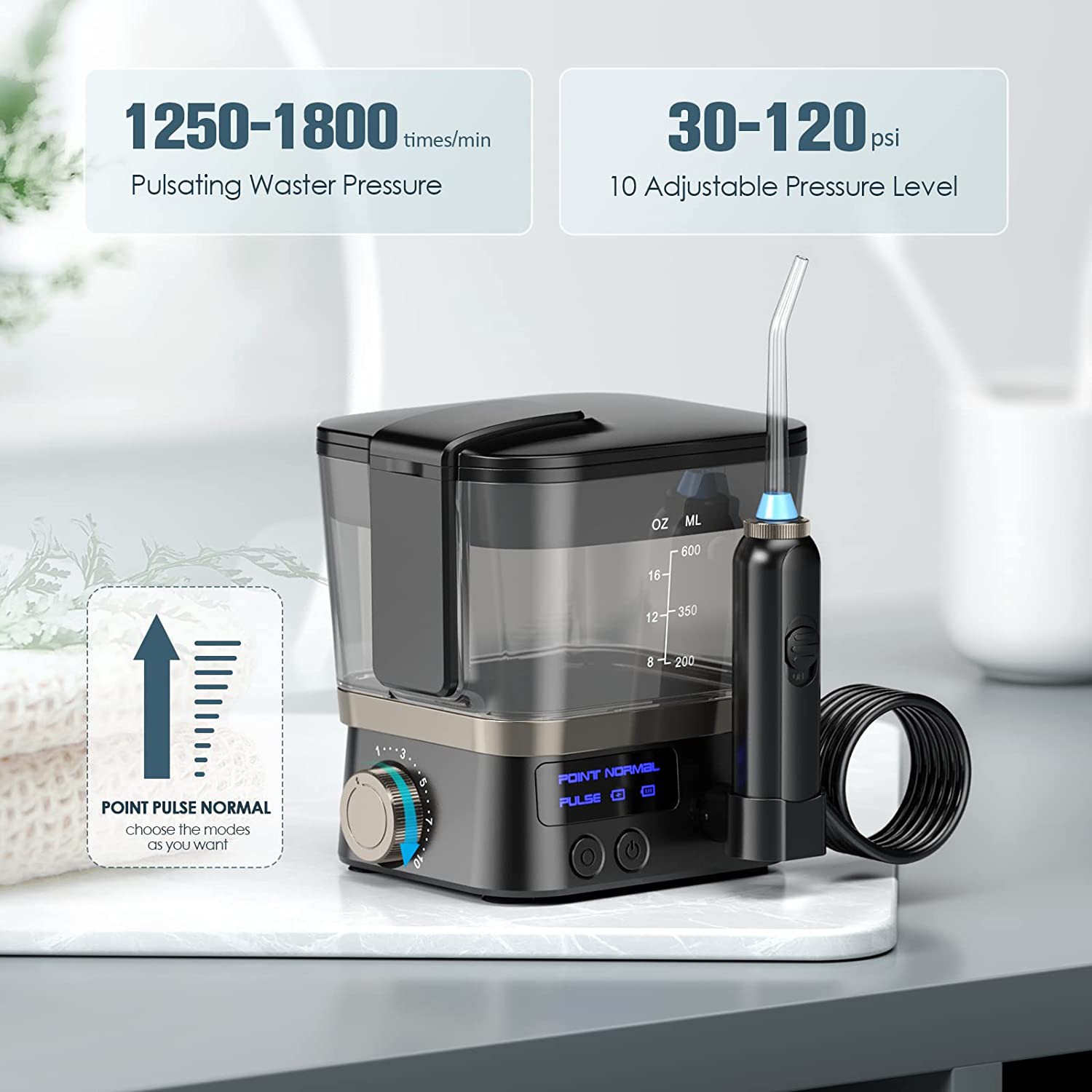 Regarding frequency, pulsed water with lower frequency is better. The principle comes from two aspects:
(1) Pulse water cleaning works through two forces: one is the flushing force, and the other is the shock force. Non-pulsating water (DC water) also has flushing power, but no oscillating power. Only pulsed water has both. The shock water is the force of water flow on dirt to make the dirt pop out.
(2) Massage effect. It is easier to understand with the analogy of massage and knocking. Massage and knocking on the empty space of the human body will make people feel comfortable; if the frequency of the massage hammer is too fast, it will make people feel uncomfortable, and the same is true of pulsed water.
Research suggests that it should not exceed 1500 times / minute. But we still can provide high frequency for some special gums.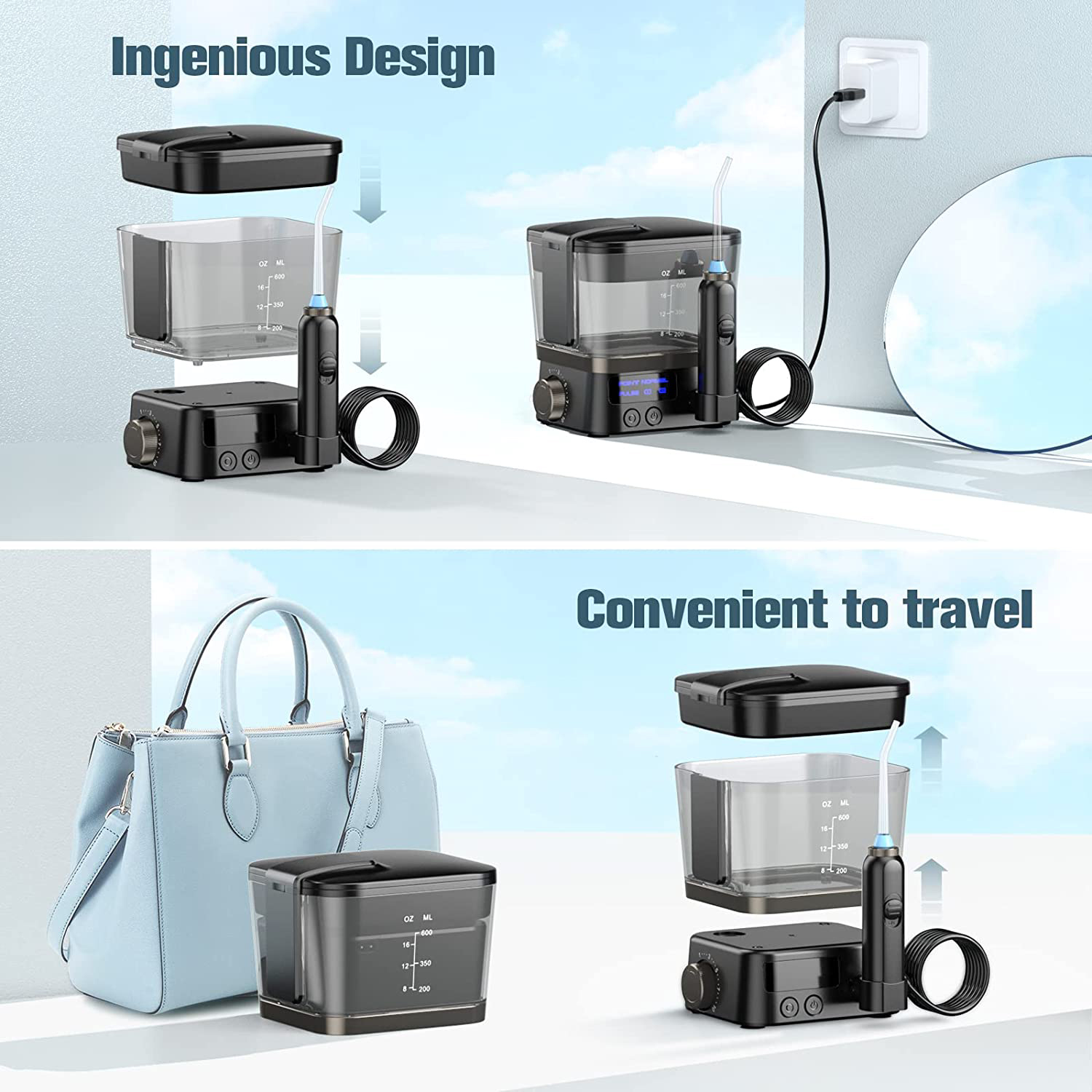 Frequency and water pressure are mostly proportional, the greater the water pressure, the faster the frequency. This water pick has different pressures, users can choose the mode you feel comfortable.
We accept OEM/ODM/OBM orders for this Water Pick Teeth Cleaner, if you're interested in, please don't hesitate to contact us! Our team will get back to you within 48 hours!