Most popular Blood pressure monitor with voice function for indoor and outdoor use. For general use at home, arm type is very convenient and accurate for the elderly. Especially for older people who can't see clear.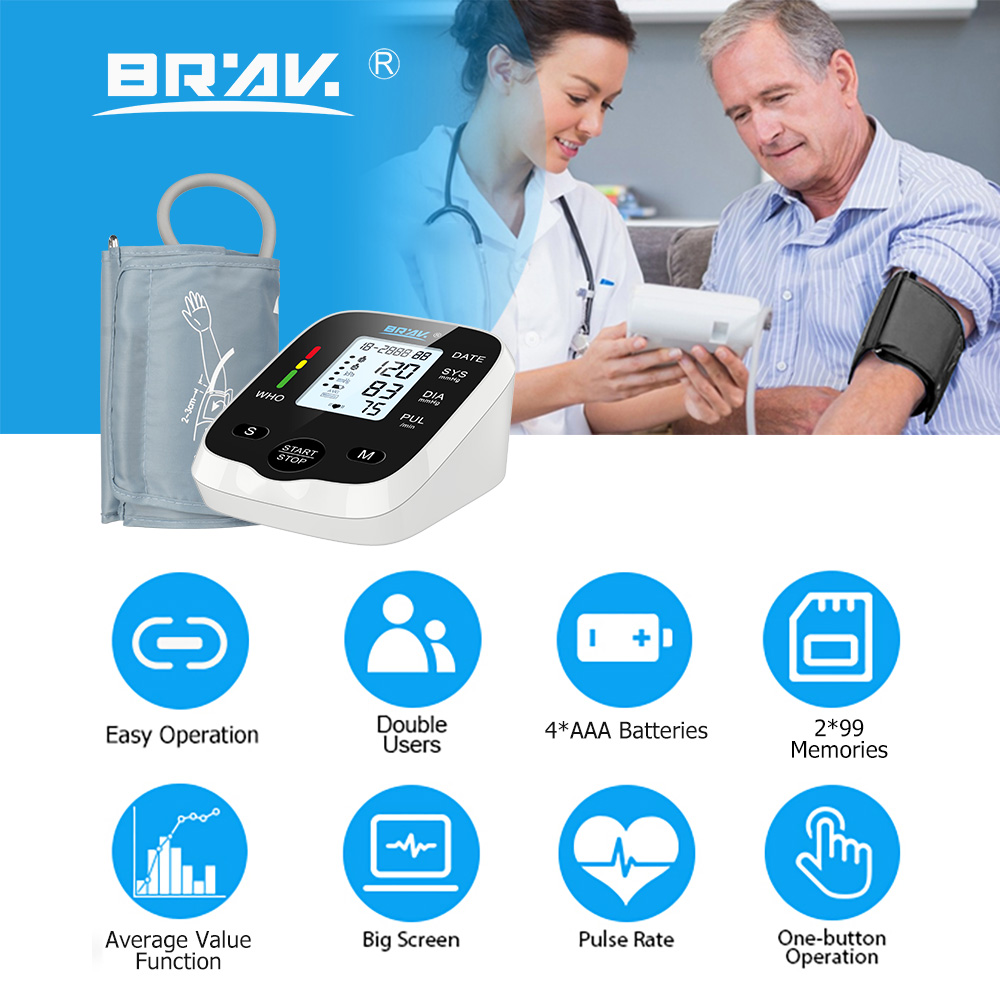 Why measure your blood pressure at home?
Monitoring your blood pressure at home, blood pressure monitor with voice function to make sure you easy to hear reliable readings.
The stress of testing your blood pressure in the clinic can temporarily increase your blood pressure, so your reading is higher than its level -this is called white effect or white syndrome.
Coupled with the fact you can only check your blood pressure in a clinic every so often, keeping an eye on your numbers at home can give you and your doctor or nurse a more complete picture of what your blood pressure is like from day to day, and how well your treatments or lifestyle changes are working.
Many people also find that monitoring blood pressure at home can make them feel more controllable, so many doctors suggest that their patients buy a blood pressure monitor at home to monitor their blood pressure On a regular basis. Especially for the elderly to use the blood pressure monitor with voice function is more convenient.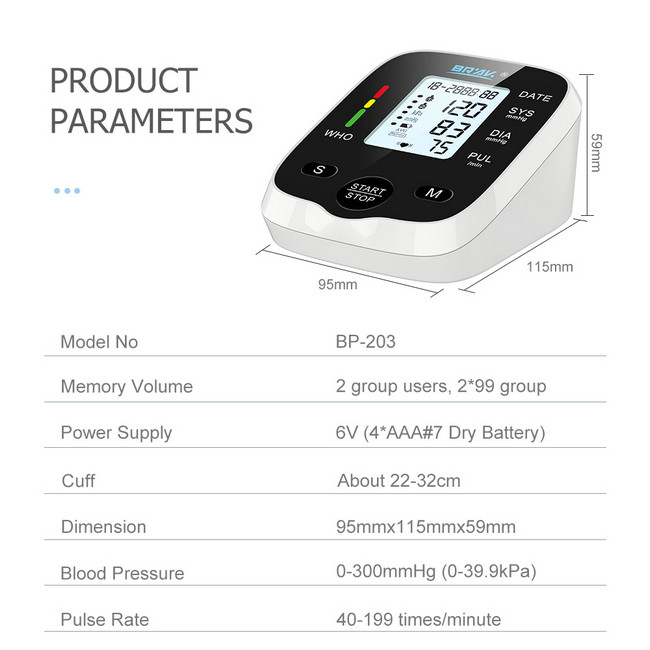 Company Overview
Shenzhen BRAV Electronic Technology Co., Ltd is a R&D based company, with factory located in Shenzhen, which has been in the line since 2008. Our innovative and technological excellence supports production of high quality devices such as electronic thermometers, infrared thermometers, blood glucose monitoring systems, blood pressure monitors, and other customer-designed home-care equipment. As a main supplier of health care products in China, BRAV has built a loyal reputation on quality, innovation, and service to its customers all over the world.All our products are designed by our internal R&D Department and manufactured under ISO 13485 standards; to meet European CE. If the quality of your experience with us is less than excellent, we will make it right.
Quality assurance:we strive for the highest quality, precision and reliability.Technological leadership the introduction of a quality control system, in accordance with the regulations UNI EN ISO 9001:2008 ISO 13485:2012, the stable and severe control in all the production phases and the 100%-multiple tests of all the machines, are guarantees of the product's reliability.The quality control system certification, far from being considered a goal, is considered by the whole Company as a fundamental element for the organization's constant improvement and wants to be evidence of the desire to project our company towards a better and better product's quality.
Our mission is to realize healthy and comfortable lives for people around the world.Brand promise at BRAV, we promise to minimize the impact of your health conditions and enable you to live a more fulfilling and active life with the products we offer. We will continue to develop and help you live forward with zero compromise towards a freer and more rewarding life.In the future, BRAV will continuously adopt first-class technology in the world and bring it into application. With enthusiasm and hope, all BRAV will keep healthcare heart, dedicating into life science research and application.