Use a portable blood pressure machines at home is very convenient and necessary.
There are two types of electronic Blood Pressure Machines in terms of measurement. Both of these two types of electronic blood pressure are applicable to healthy people. However, if the elderly use it, we recommend to buy an arm type, because the measurement results are more accurate for the elderly. It is necessary to specifically explain that wrist -type electronic blood pressure meter is not suitable for patients with blood circulation disorders. Such as diabetes, hyperlipidemia and hypertension will accelerate arteriosclerosis, which causes patients with peripheral circulation. These patients and elderly people are advised to choose arm -type electronic sphygmomanometers.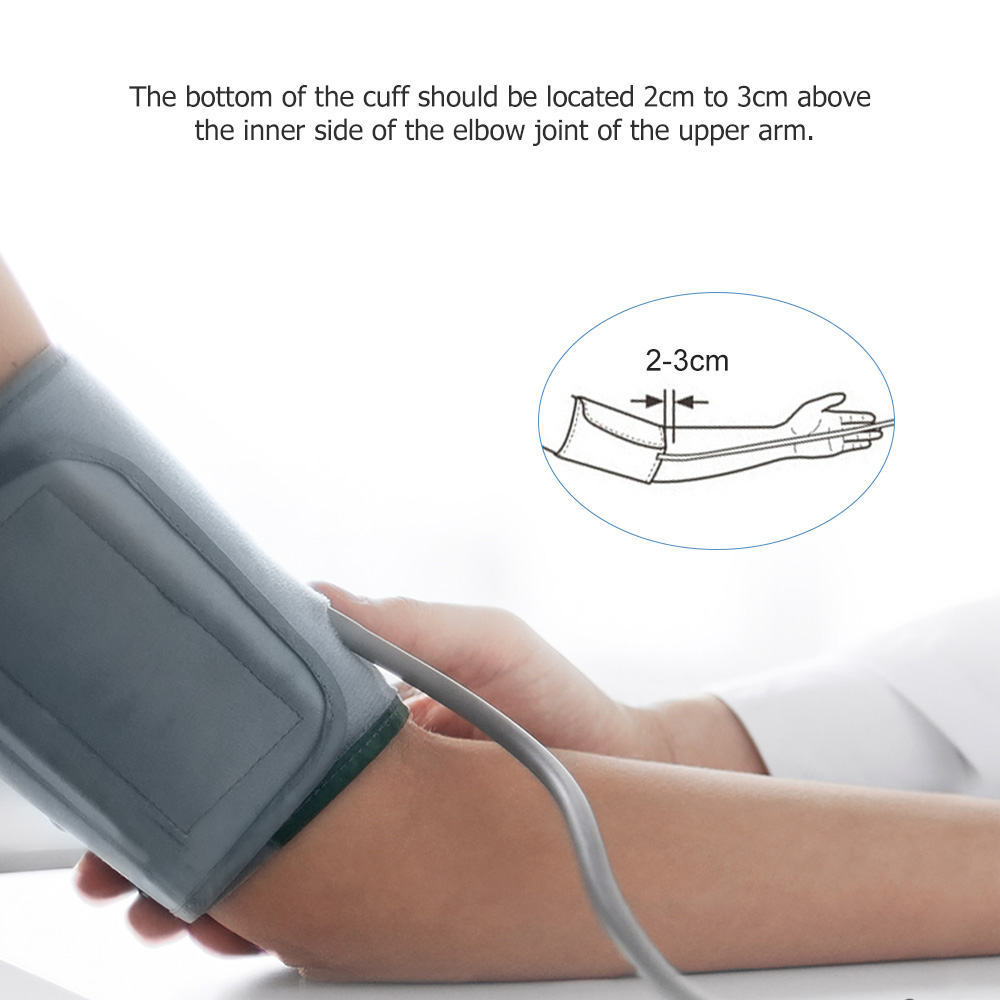 Specification
Product Name

Portable Blood Pressure Machines

Measure method

Electron oscillography, Deflated measurement

Pressure Test

Resistance type pressure sensor

CUFF circumference

about(22~36)cm

Display

LCD display

Measuring range

Blood pressure:0-300mmHg(0-40kPa)

Pulse rate:40-200 times/minute

Measurement accuracy

Blood pressure:±3mmHg(or±0.4kPa)

Pulse rate:±5 time/minute

Resolution

1mmHg/0.1kPa

Power Supply

6V( 4*1.5V Dry Battery)

Memory volume

2 group users,2*99 group

Measure Time

<60s

Auto Off

Auto power off after 60 second without any operation

Dimension

About 140mm*135mm*70mm(length*width*height)

Weight

About 300g(not including battery and cuff)

Accessories

cuff,battery,instruction manual

Lifetime

Five years

Storage and transportation environment

Temperature:-20℃ 50℃ Humidity:15%~85%RH

Atmospheric pressure range:80kPa~105kPa

Operating environment

Temperature:5℃~40℃

Humidity:15%~85% RH

Atmospheric pressure range:80kPa~105kPa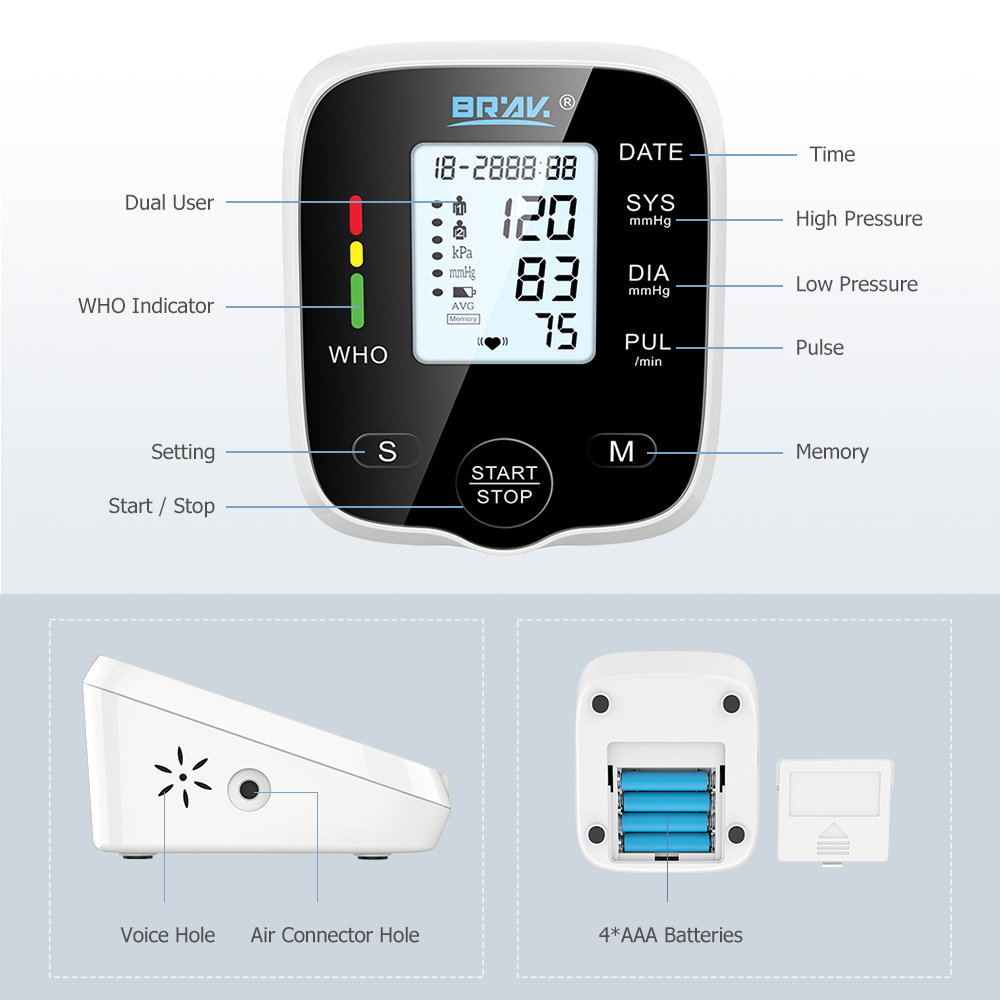 Statement
-The electronic portable blood pressure machines manufactured by our company, and we have passed clinical verification, and their safety and effectiveness are in line with the relevant national regulatory requirements.
-The arm-type electronic blood Pressure monitor products manufactured by our company have been conducted contrast test with mercury column blood Pressure monitor, the blood pressure value measured by this equipment is equivalent to the measurement value of the auscultatory method and its error meets the specified requirements of IEC 80601-2-30, which is within the acceptable range.
Quality Control
We always puts Customer experience, Product quality in the first place. We have a complete quality control system for our customers.