When our body temperature exceeds the limit of normal body temperature (36℃ to 37.2℃), it is called fever. The mercury thermometer needs to wait for more than five minutes to measure the body temperature, and the glass is fragile, the mercury is toxic, or the reading is unclear, it is very laborious to check each time, the measurement time is long, the baby is impatient, and the baby is asleep, afraid of being woken up by the measurement Baby.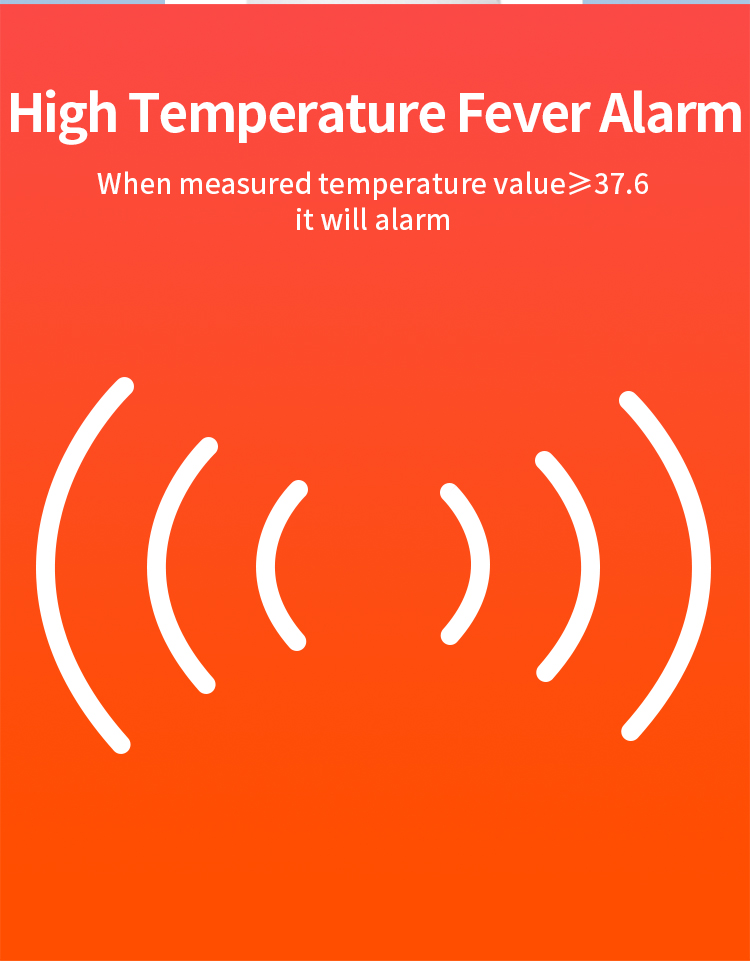 Brav Infrared Forehead Thermometer solves your troubles by identifying the infrared heat radiation emitted from the human body surface, after pressing the measurement button, the body surface temperature data will be collected and processed by professional algorithm to ensure the accuracy of temperature measurement, Brav infrared forehead thermometer through thousands of repeated tests, to ensure the accuracy of product measurement within ±0.1℃. Reduce the interference, refresh the temperature measurement, and adopt the loop temperature compensation algorithm to automatically calibrate multiple groups of temperature data, effectively reduce the impact of environmental temperature on the measurement error.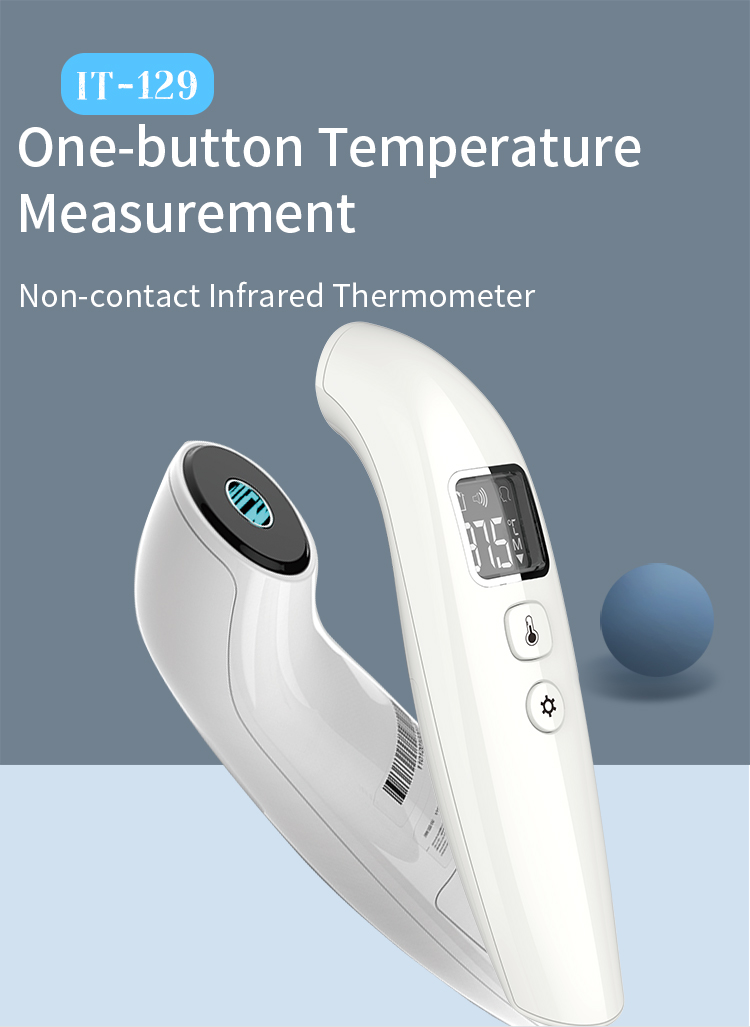 0.1℃ care, accurate measurement of medical grade, 32 groups of memory values, automatically save the measurement value, you can query historical temperature data and know the temperature change in a day in time aligned with the center of the forehead, a press can measure the temperature, 1 second can collect the information, fast temperature measurement, 3-5cm distance measurement, family standing, measurement is fast and accurate, the baby does not resist, do not cry, more comfortable.Alignment between the eyebrows, press the power on measurement button, you can complete the measurement, easy to operate, the elderly can also easily use, Correct measurement: the product should be placed in the middle of the brow, 0-5cm away from it. Wrong measurement: not aligned with the brow or too far away from it.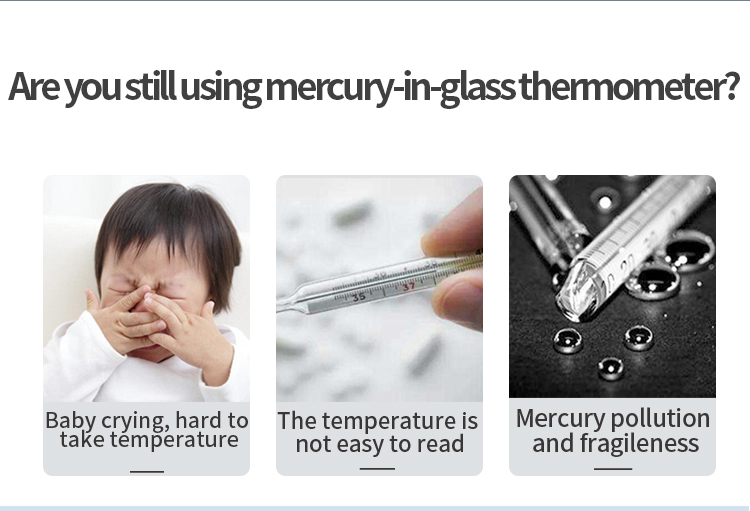 Sensitive probe, precision upgrade, need on the forehead, without skin contact, LED display, see more clear, the temperature of 0.1 gap, also can see it clearly, high brightness font, convenient family view, temperature measuring results at a glance, intelligent hum reminder, remind of fever, always focus on family health, blaming his measurement is convenient, convenient Angle is designed to measure, Can avoid misoperation to a greater extent, round body, comfortable grip, arc design.One machine for multiple purposes, switch body temperature and material temperature at will, convenient and worry-free. Baby's parents to measure the temperature of milk, bath water temperature and so on are household temperature measurement common supplies.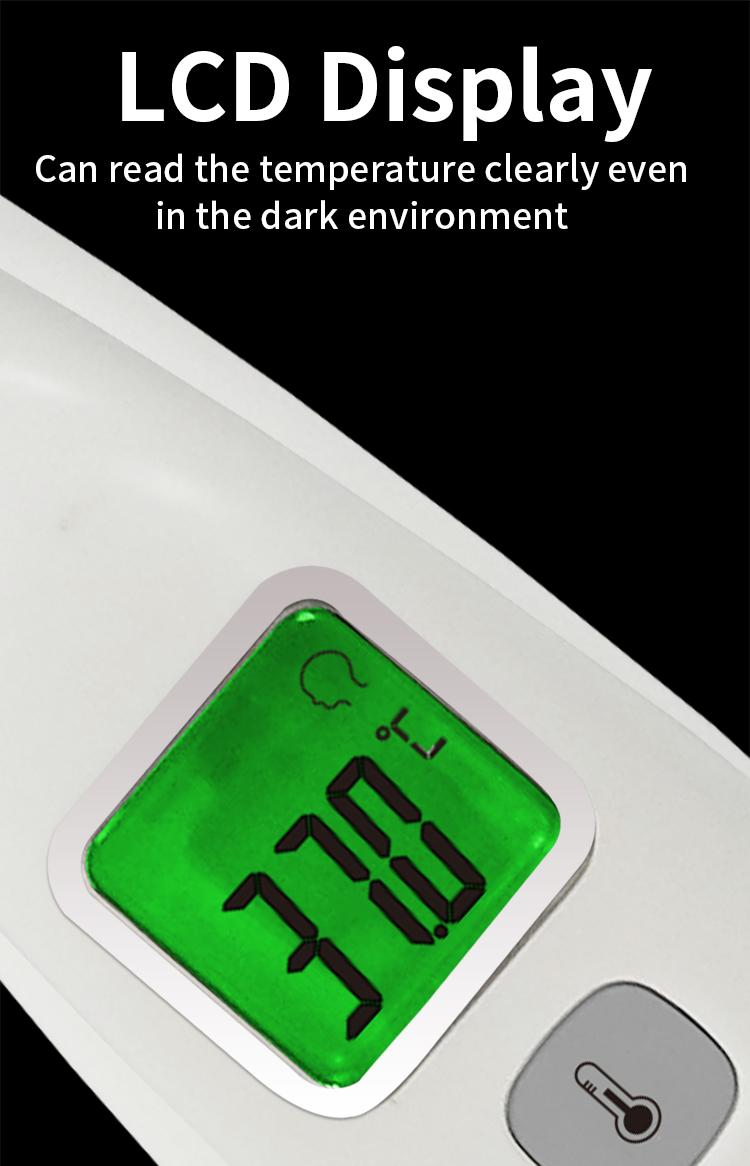 Dual-color screen, red warning for high temperature: when the measurement result is greater than 37.8℃, the thermometer will beep to remind you that you may have a fever. You can measure it several times, measure the temperature of others, and see if you feel uncomfortable. If the result still does not change much, it is recommended to consult a doctor. Intelligent power saving, automatic shutdown after 30 seconds standby can provide 2000+ measurements.