◆ BRAV thermometer: BRAV high temperature infrared thermometer is fast, gentle, simple and accurate. Great for checking fevers in babies and children. That's why BRAV ear thermometers are used indoors, in public and at home more than other thermometers for children
◆Digital Thermometer: Brav's innovative design on the thermometer ensures accurate temperature readings for babies and children
◆Kids and Adults Digital Thermometer: Brav high temperature infrared thermometer features innovative design and easy-to-use controls, making it ideal for adults and seniors alike.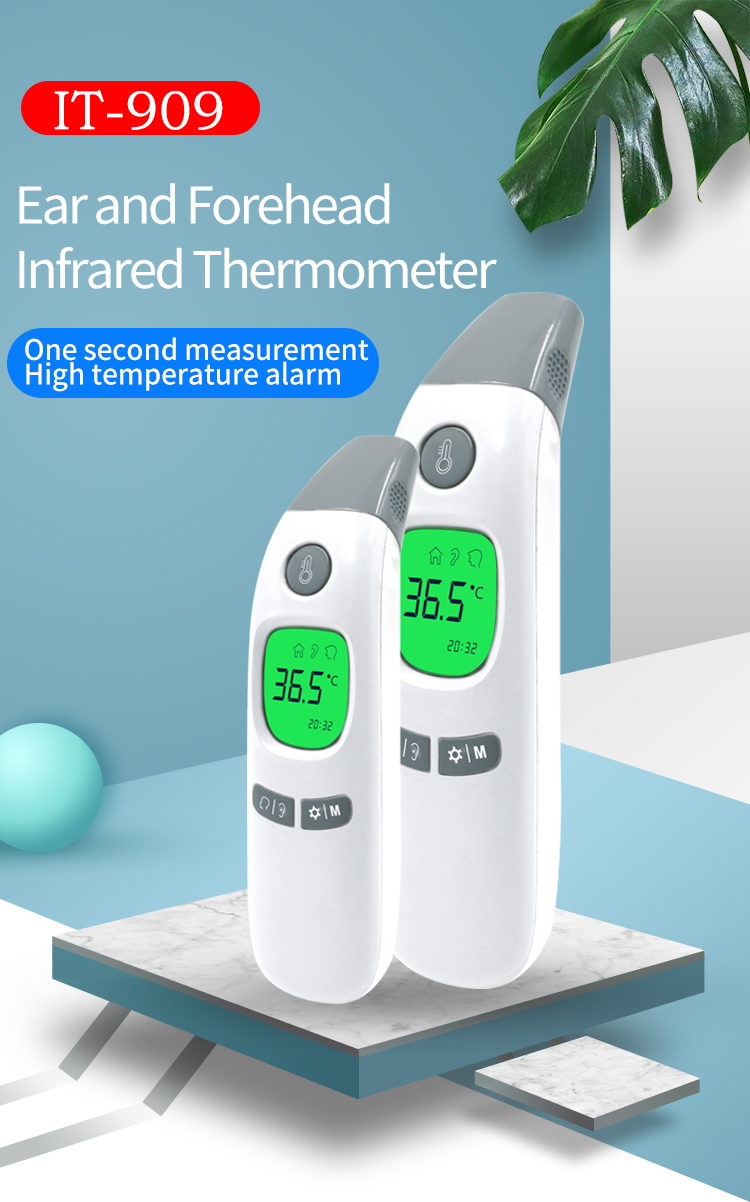 ◆Reliable and Accurate Thermometers: Brav knows that the most accurate thermometer readings are important to parents, and we design digital thermometers, forehead thermometers and ear thermometers to be accurate, reliable and easy to use.
◆The most used high temperature infrared thermometer for your family: The health of your family is important to you, and Brav makes a digital thermometer you can trust.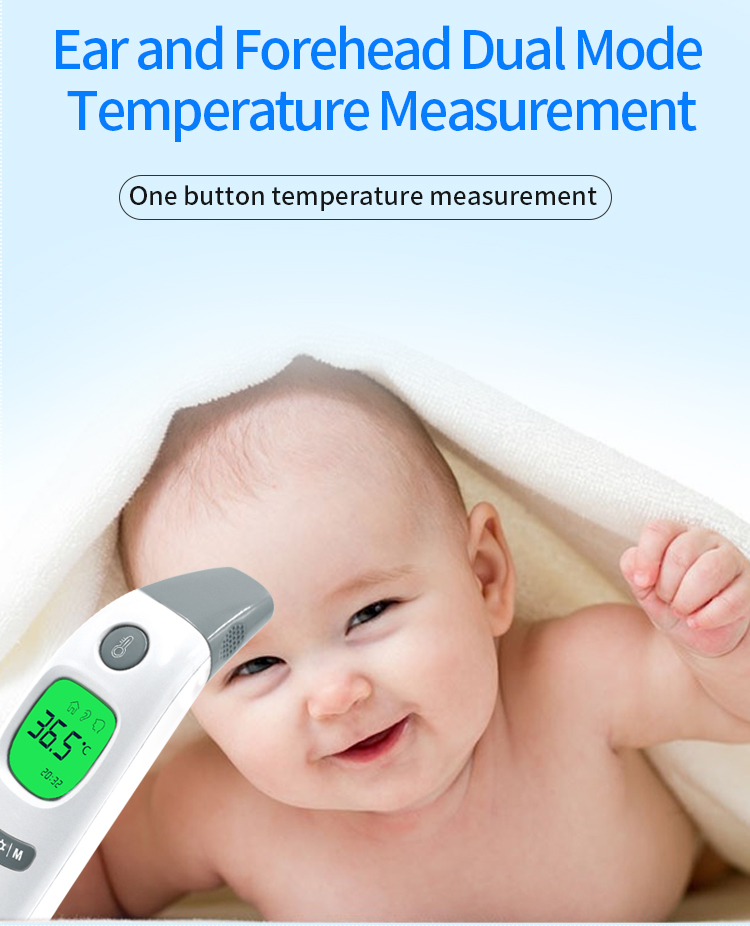 ◆Fever alert and color indicator
The backlight changes color based on the measured temperature. Green represents a healthy temperature and red represents a fever. Fever alarm function, a buzzer alarm will also warn you of rising temperature.
◆Multimode measurement
Our thermometers support switching between human, object and room measurement modes.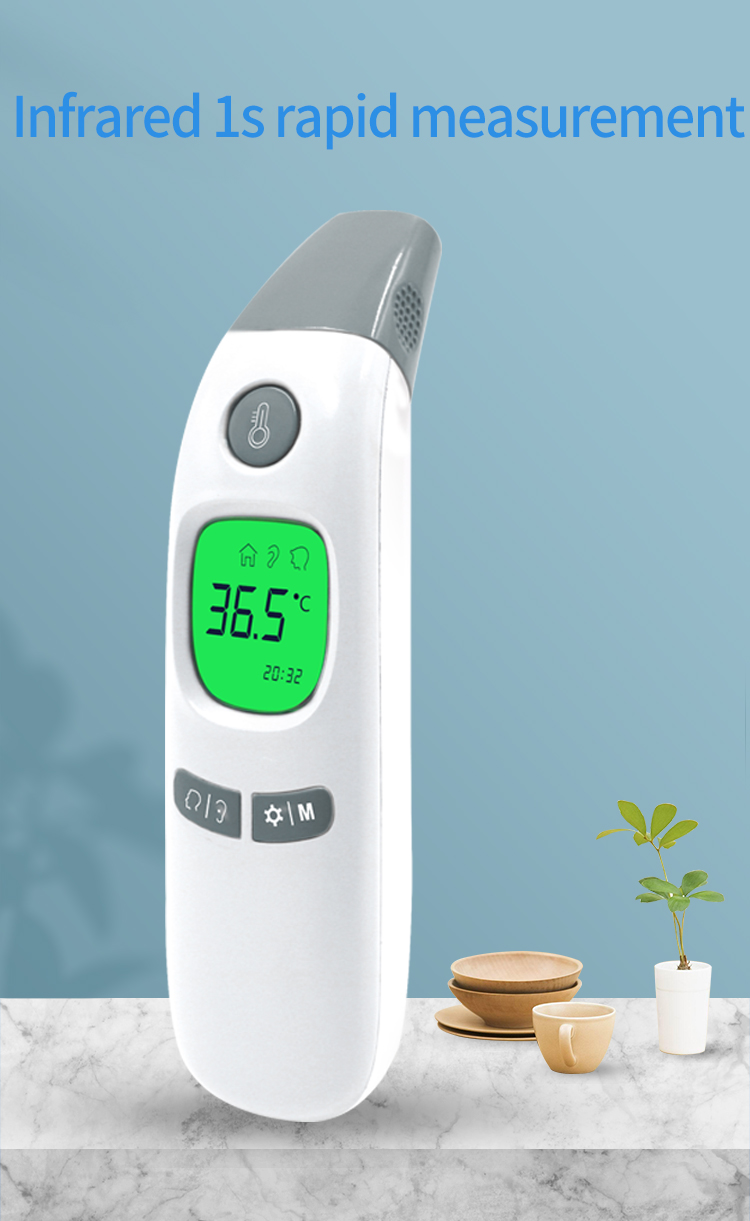 Product use tips:
Precautions
Infrared forehead thermometers are generally required to measure at an ambient temperature of 16-35 °C
If the ambient temperature is lower than 16°C, it is recommended to use the following methods:
1. Try to arrange the measurement indoors or in a tent, and consider adding heating equipment if necessary; if conditions do not allow, when not in use, the infrared forehead thermometer should be placed in your arms or in an incubator, and measured as quickly as possible when using;
2. Multiple infrared forehead thermometers can be used alternately, and the spare infrared forehead thermometer is stored in a warm environment.
(1) In the case of wet and cold weather and low ambient temperature, it is recommended to wait for more than 2 minutes before taking measurements for people walking outdoors; for drivers who drive with windows open and passengers in the car, you can choose to measure the base of the ear. , wrist, etc.
(2) If abnormal body temperature is found, a mercury thermometer should be used to measure the underarm for final confirmation.
The battery symbol flashes to indicate low battery
The temperature itself of different parts of the human body will be different, even if the same part is measured, it will be different, and the difference of a few tenths is a normal phenomenon.
People with fever, such as sweating on the forehead, using cold compresses and taking other cooling measures, will make the measurement result lower; hot compressing the forehead or close to a heat source will make the measurement result higher. Care should be taken to inquire and observe the above situations to avoid miscalculation.
The surrounding environment of the tested person should be stable, and the measurement should not be performed in places with large airflow such as fans and air conditioner outlets, and the infrared forehead thermometer should also be avoided under direct sunlight.