● Top-quality for home use
Our digital temperature meter for fever thermometer has been extensively tested and optimized. Make sure you have a medical-quality device in your bathroom drawer. Accurate measurements will give you the insights you want.
● Consistent and accurate
Our reliable digital temperature meter for fever thermometer has been extensively tested. That way you can determine a reliable measurement.
Soft and flexible temperature sensitive head, let your children more comfortable and safer to measure their actual temperature, this product uses high sensitive thermistor temperature measurement, WISH you accurately grasp the subtle changes of the body, the measurement error range is plus or minus 0.1℃.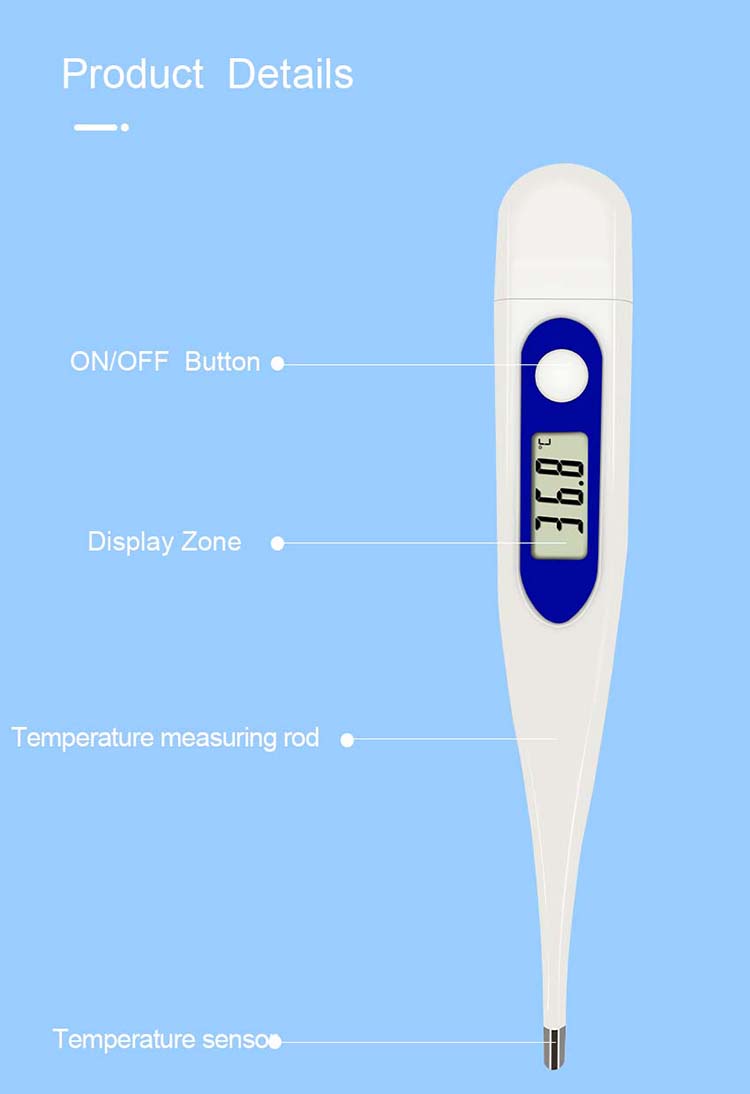 ●LCD screen display
Easy reading, clear display, easy to switch between DEGREES Fahrenheit and degrees Celsius.
Sound alarm when measurement is successful or power is low. Automatic power off function. Automatic beep prompts at the end of measurement, making measurement easier.
● Results in seconds
Thanks to advanced algorithms, you can take readings in 10 seconds. The previous memory function facilitates the comparison of temperature before and after, helps to understand the trend of temperature change and master the subtle changes of the body.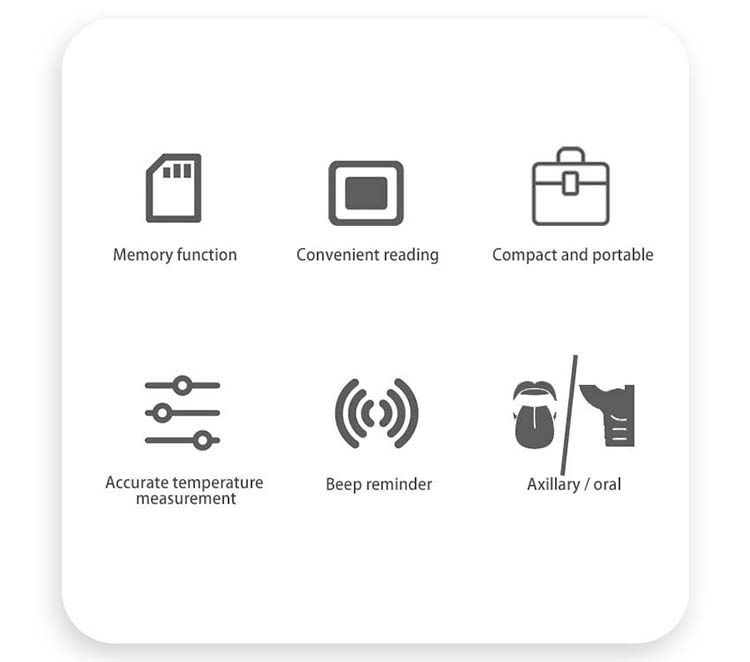 ● Wide range of use
Apply to mouth, rectum and armpit. Suitable for all ages, infants, children, adults and pets.
How to use. Full-core upgrade ensures measurement accuracy, with tens of thousands of large-scale clinical data acquisition and measurement accuracy refresh.
● Before you start measuring -- just for a minute, close your mouth and breathe only through your nose.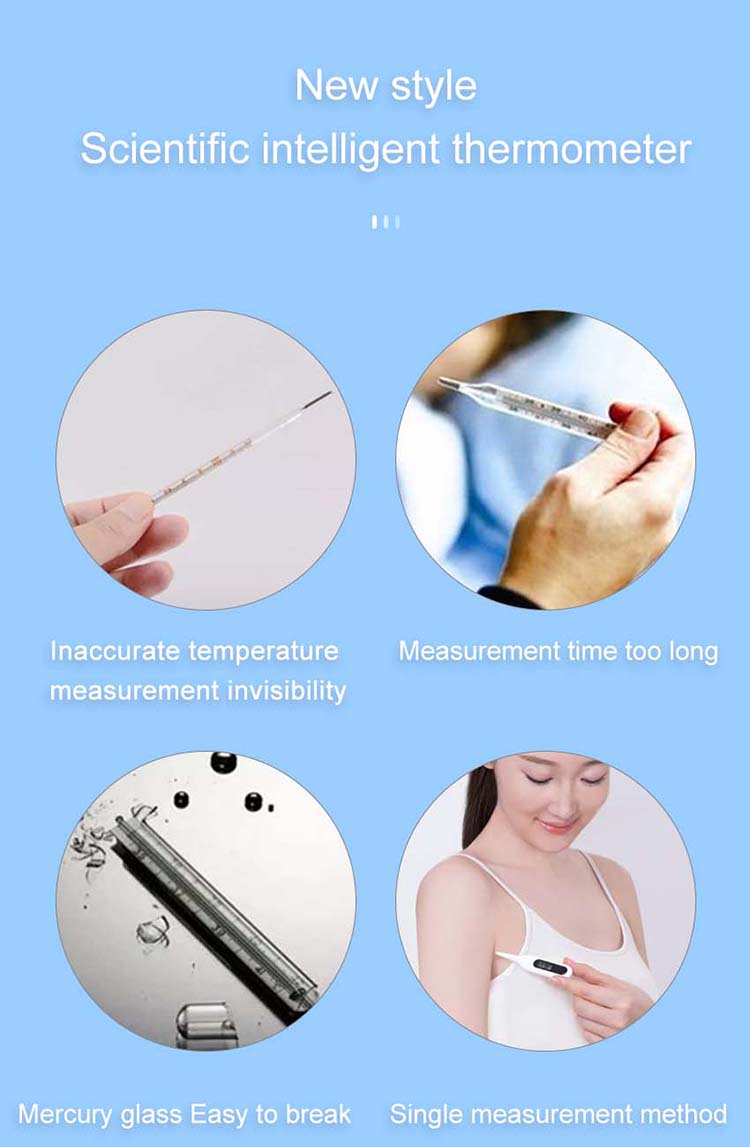 ● Right side position -- Make sure the tip of the thermometer is on the right or left side of the base of the tongue. Measuring in these so-called "hot bags" will give you the most reliable results.
● Measure it this way -- put the digital temperature for fever thermometer in your mouth, click the button and wait for the beep. Five minutes, that's all it takes!
● Washable, clean and hygienic - Clean the temperature sensitive head after each use. The temperature sensitive head can be washed with water to keep clean and prevent cross infection. Easy to clean and disinfect our digital temperature meter for fever thermometers.
How do I replace the battery? Open the battery cover and pull out the battery to replace the battery.