The forehead temperature gun (No Contact Electronic Thermometer) is designed for measuring the human body's forehead temperature, and it is very simple and convenient to use. Accurate temperature measurement in 1 second, no laser point, avoid potential damage to eyes, no need to touch human skin, avoid cross infection, one-click temperature measurement, and check for influenza.It is suitable for home users, hotels, libraries, large enterprises and institutions, and can also be used in comprehensive places such as hospitals, schools, customs, and airports. When measuring the user, according to common sense, the normal body temperature of the human body is between 36 and 37℃), if it exceeds 37.1℃, it is fever, 37.3-38℃ is low-grade fever, and 38.1-40℃is high fever.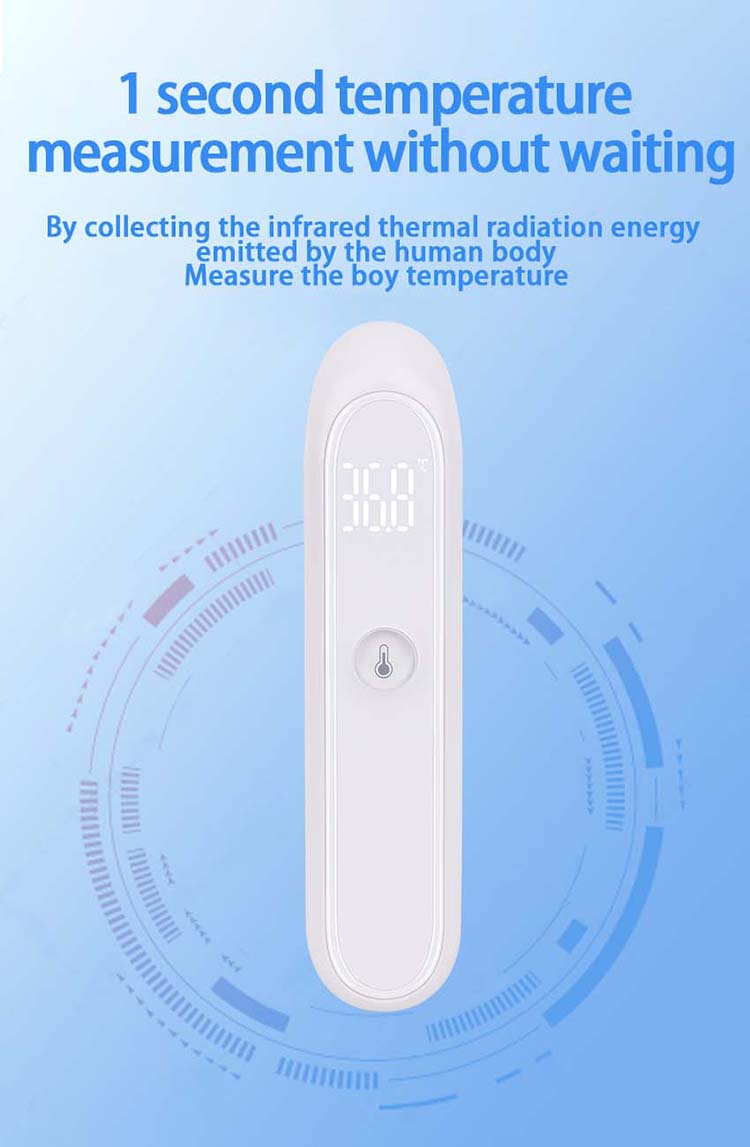 Temperature Measurement Principle Of No Contact Electronic Thermometer solution
When the object is above absolute zero, due to the movement of the charged particles inside, the energy is radiated outward in the form of electromagnetic waves of different wavelengths. The wavelengths involve ultraviolet, visible and infrared light regions, but mainly in the near-infrared of 0.76~3μm, 3~6μm Mid-infrared, 6~15μm far-infrared region. The size of the infrared radiation energy of an object and its distribution by wavelength are closely related to its surface temperature. Therefore, by measuring the infrared energy radiated by the object itself, its surface temperature can be accurately determined, which is the objective on which infrared radiation temperature measurement is based.
Advantages Of No Contact Electronic Thermometer
1,infrared forehead temperature gun, does not touch the human body, 1-5 cm away from the human body can be measured, more safe and healthy, especially suitable for babies, children, pregnant women, the elderly.
2,LED light display, clear and bright.
3,simple function, easy to operate.
4,Modern design and popular appearance.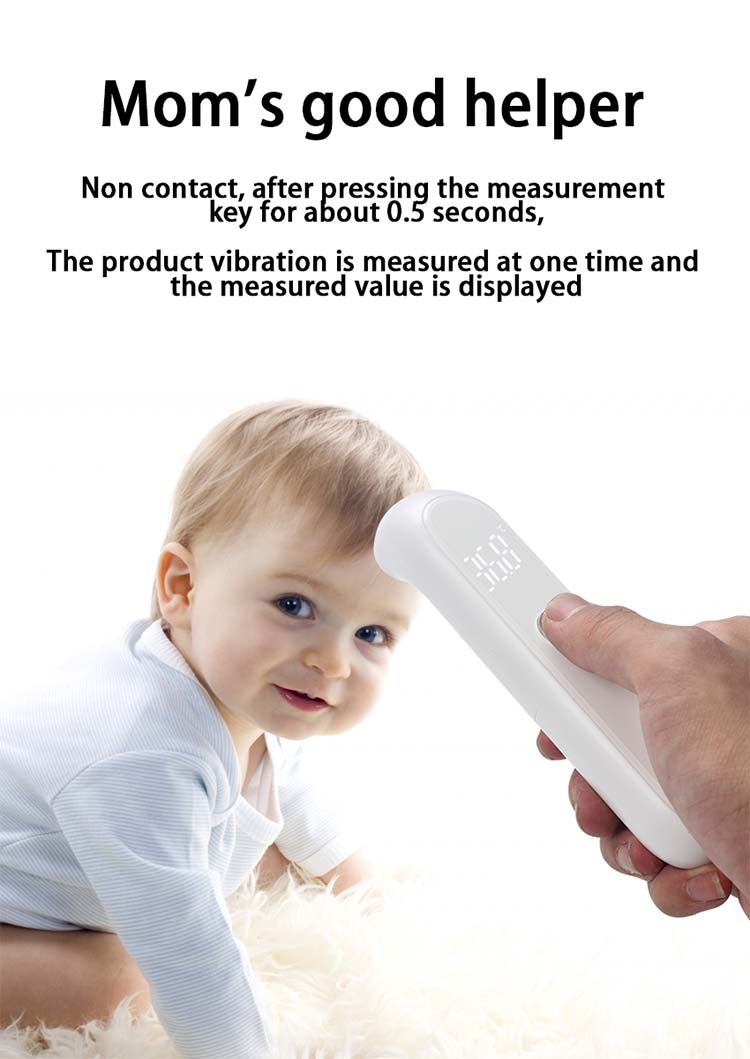 We Do
1,Ten Thousands of millions high-qualities of products are explored and sold,used by people from all over the world. We focus on the household health personal medical device.
2,Have high professional,effective QC,engineers and after-sale service teams,so that we can offer help and solutions for customers and users in time.
3,With enough capacity and well supply system management,we do our best to make it success for the lead times,always our delivery date is shorter,which will give customers peace of mind,effort.
4,High efficiency and ability of improving and update our products,because we have our own engineer team different from other factories.
5,Very high-strict and perfect quality management system,we are willing to become as a backing of our customers so that let they feel at ease to sell products and expand their market
6,Stable App and algorithms,which have been test through market