Detailed design, better understand baby's world 32 sets of memory values, easy to save and compare multiple body temperature data, allowing parents to easily grasp the baby's temperature curve in real time.
Silent mode, do not disturb the baby, the sleeping baby can also accurately measure the body temperature.
One-key operation, simple and easy to operate, can be used by the elderly, backlight display, turn off the lights when the baby is sleeping at night, you can also see the reading clearly, high and low temperature alarm, after the baby's temperature measurement, there will be three colors of backlight, green is normal , orange is low fever, red is high fever, when the temperature exceeds the normal temperature, there will be an alarm prompt.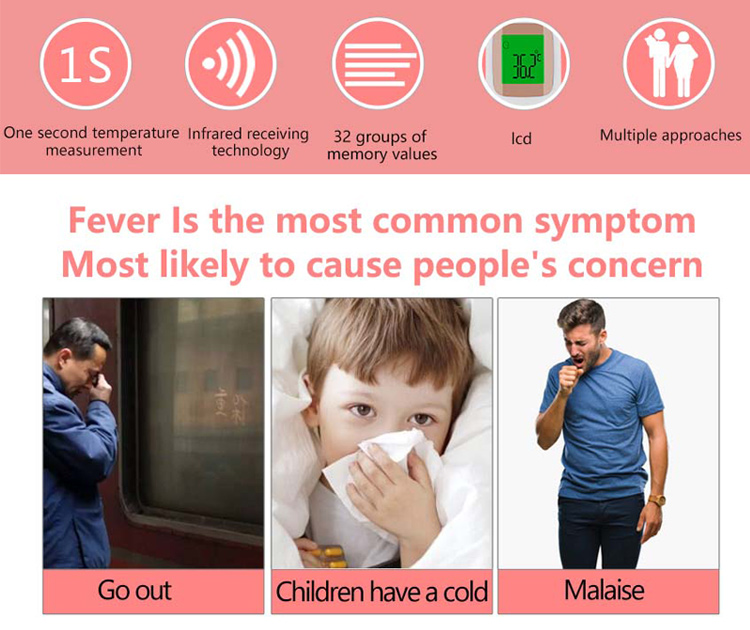 Brav Forehead Ear Thermometer is equipped with advanced high technology for better temperature recording. It not only supports forehead and ear modes, but also can measure object temperature/room temperature and ambient temperature, which is suitable for the temperature of objects such as room, food, water, milk, bathtub, etc. Measurement modes can be easily switched between °F/°C as required. The innovative design of the forehead and ear thermometer testing machine, simple operation, and easy-to-use one-button controls make our thermometers ideal for the elderly, adults, children and infants. Committed to providing accurate temperature data and optimal care for your family.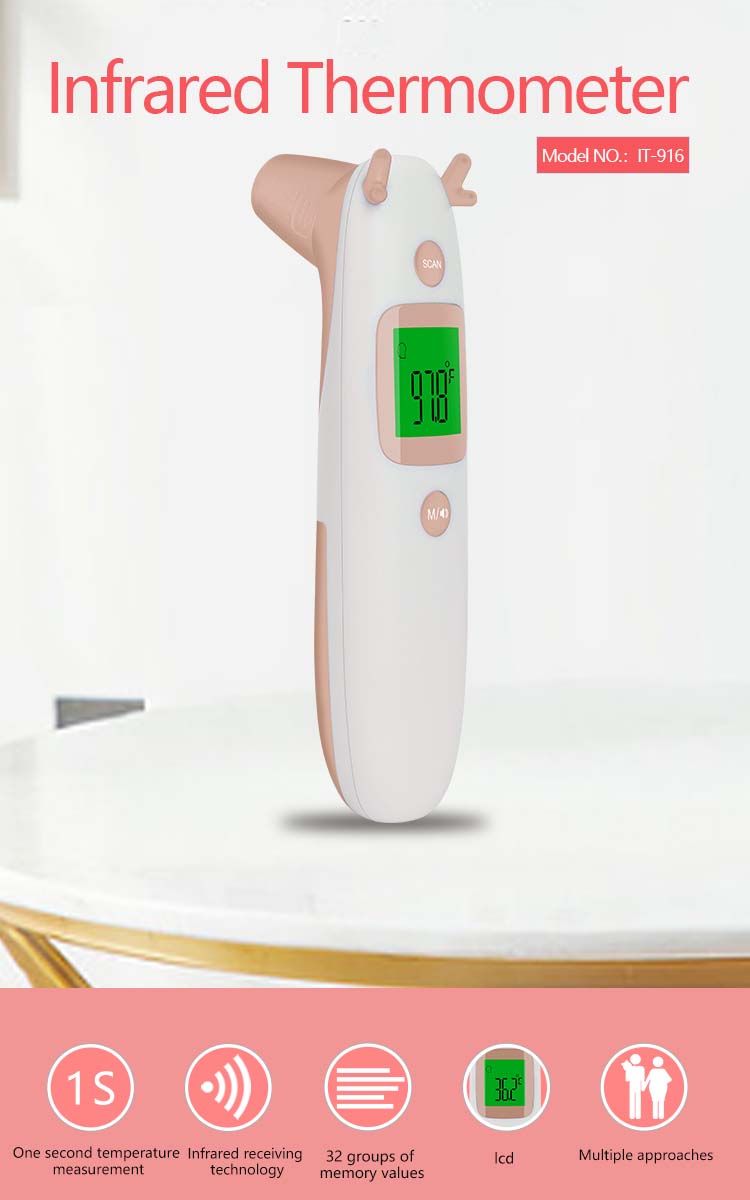 This forehead ear thermometer for adults and babies can store 32 readings to track your family's temperature and is especially suitable for home use to keep track of your family's temperature. Due to the large storage capacity, it can support multiple people for body temperature measurement and monitoring. Our sensitive non-contact thermometer combines distance and environmental variables to ensure accuracy within 1 second every time you measure temperature. Simply place the thermometer within 3.9 inches of the center of your forehead and press the button for an accurate non-contact reading. Our thermometers feature state-of-the-art medical infrared technology, built-in ambient temperature compensation sensors and precision microprocessors.
Why are measurement results always biased?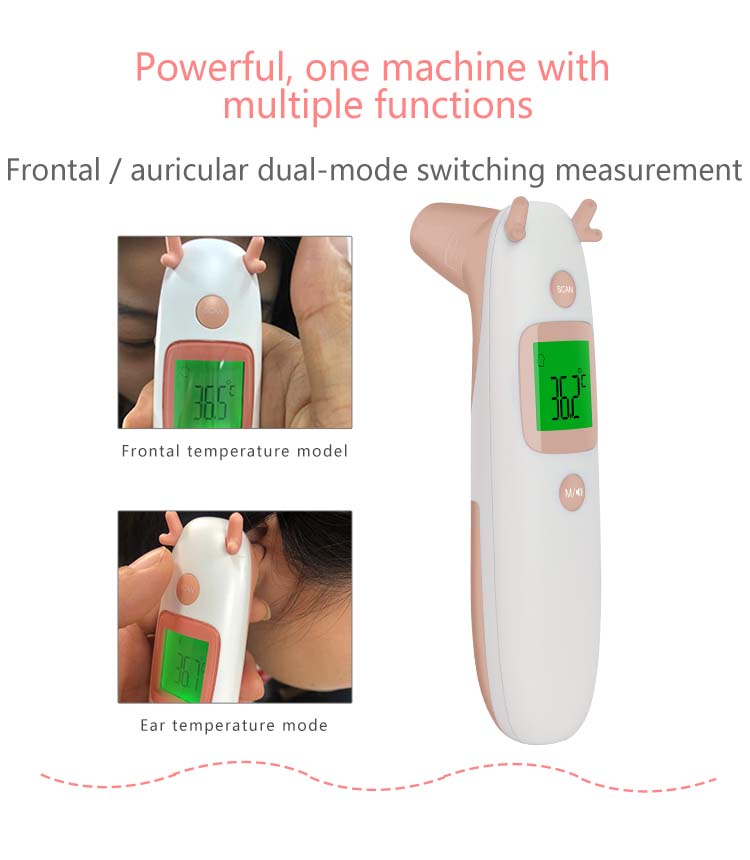 In many cases, the deviation of the measurement results is due to the fact that the room temperature is too high or too low. Only when the temperature is measured in the range of 22°C~42.2°C (71.6°F~107.96°F) can the obtained results be more secure.