Our Flosser Water Jet are suitable for: oral diseases, gums bleeding, wearing braces, dental diseases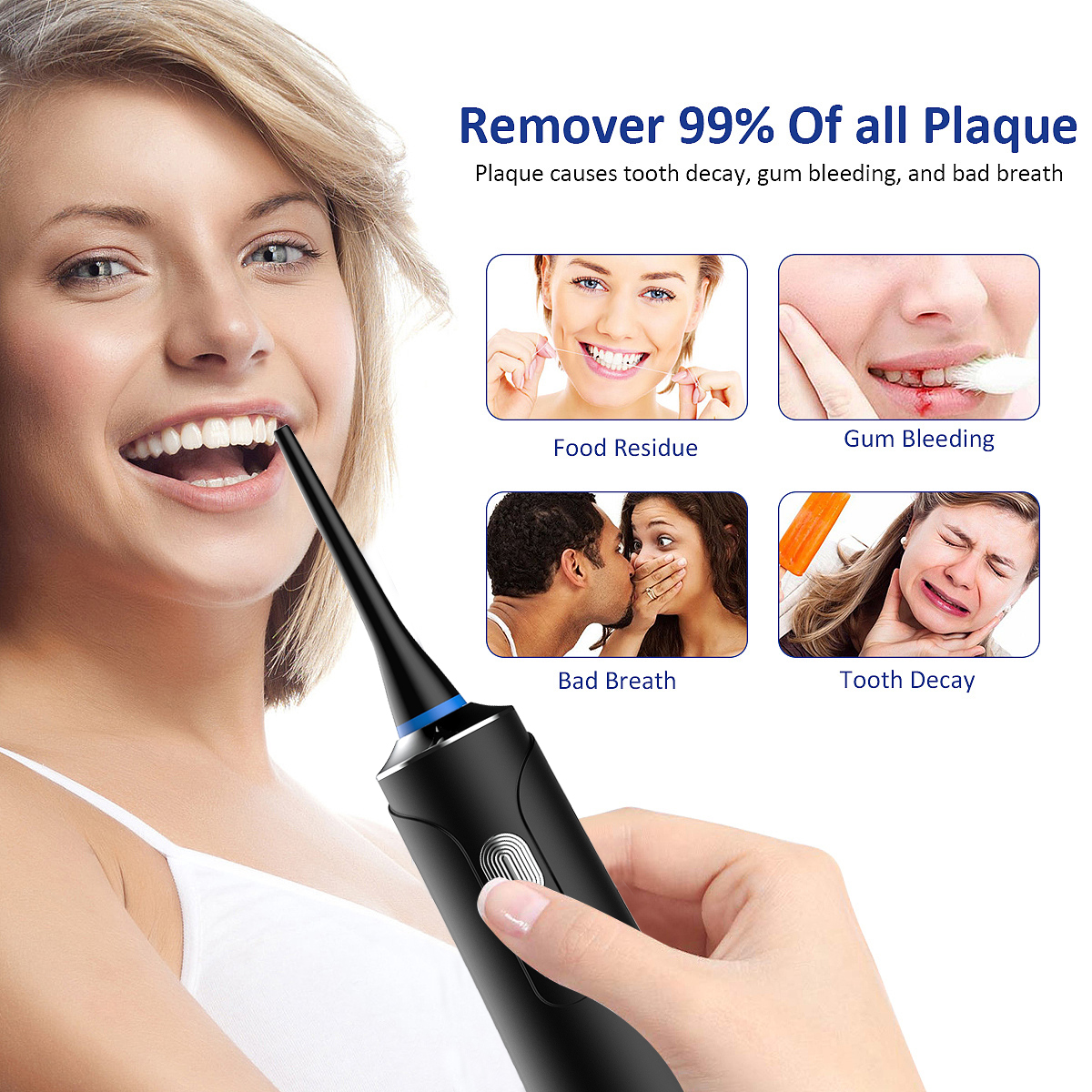 such as tooth decay, gingivitis, periodontitis, dental implants and dentures. Oral cleaning can protect us from infection and other symptoms after oral surgery.
The Flosser Water Jet has:
1. 3 cleaning modes. Choose normal mode, it can clean 99.9% of plaque between teeth. Choose soft mode, it is perfect for child and sensitive teeth. Choose pulse, it is ideal for gum massage and strong teeth. It is necessary for people to use water flosser after meal.
2. 300ml detachable water tank. Add water and can clean water tank very easily.
3. 2000mAh large capacity battery. It can standby last 60 days.
4. Portable slim body. It is easy to hold.
5. 360°rotated water jet. It is powerful enough to deeply clean every corner.
We are a water flosser factory. If you have any requirements of customizing your brand and packages, kindly feel free to contact us! We not only have a professional R&D team, but also a design team. We can find a way to meet any of your needs. From product design to finished product, to sales, we can provide very good service.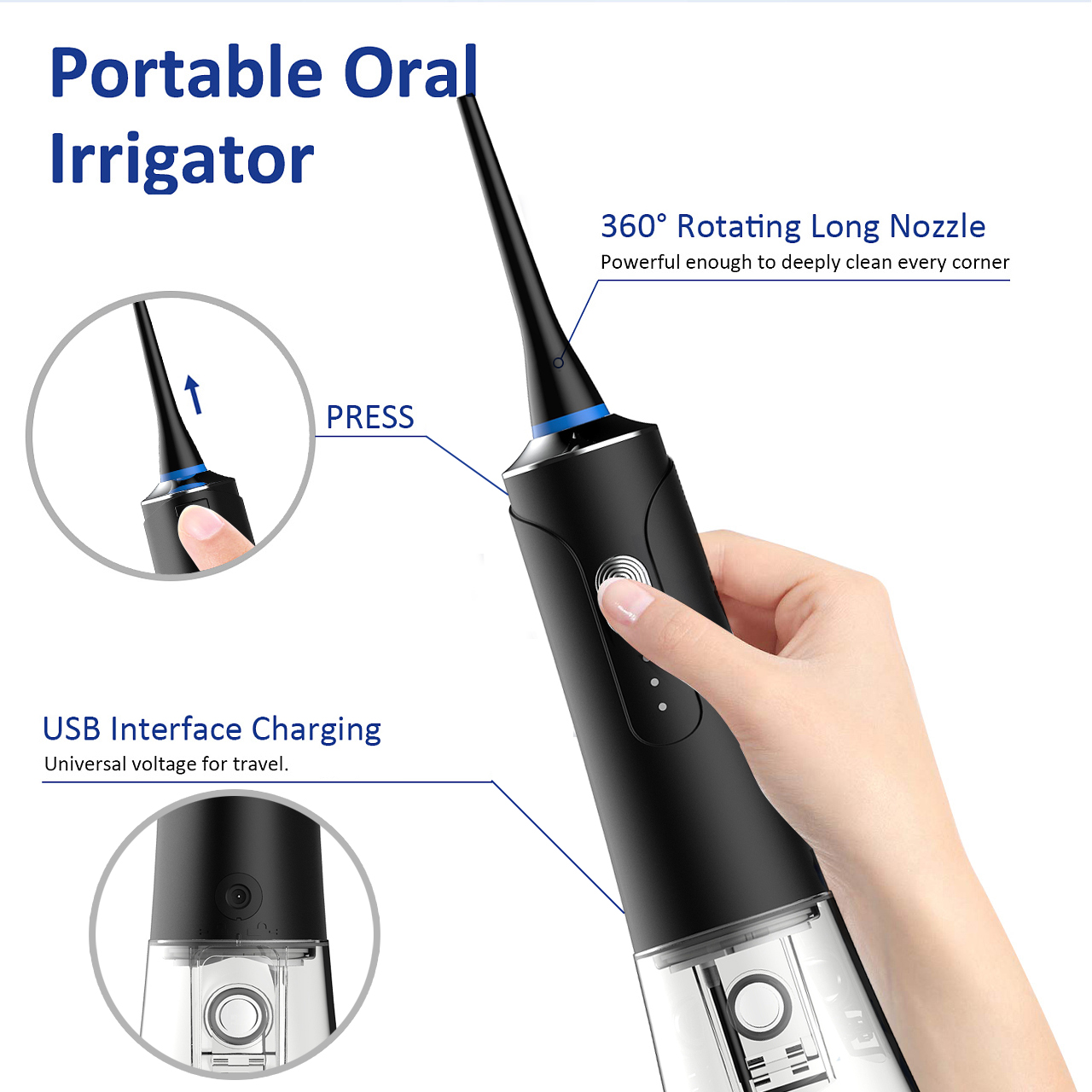 How to choose a Floss Water Jet?
1. Hygiene Requirements
① The hygiene is related to the material of jet tips. The higher the quality of the material, the better.
②The water tank is best to be detachable and easy to clean, otherwise it is easy to breed bacteria.
③ It is best to use antibacterial materials for the internal pipe, or to reduce the existence of cleaning blind spots.
These aspects are what we need to focus on when choosing a water flosser.
2. Noise
Too much noise of the dental water flosser will affect our use experience, especially when it is used at home at night, it will disturb others.
For example, the maximum noise of a hand-held electric water flosser is preferably less than or equal to 71dB, and the maximum noise of the desktop water flosser is preferably less than or equal to 76dB.
Therefore, we should pay attention to the noise level when purchasing a dental water jet flosser. The smaller the value, the better.
3. Waterproof Performance
If a water flosser is not waterproof, it is easy to leak electricity, which will cause safety accidents. Moreover, it is usually best to clean the whole machine, otherwise it is easy to mold.
The waterproof level of Class II electric oral jet flosser should be at least IPX7.