When our body temperature exceeds the limit of normal body temperature (36℃-37.2℃), it is called fever, which is what ordinary people call a fever. The mercury thermometer needs to wait for more than 5 minutes to measure the body temperature. To use our thermometer, you only need to point it at the center of the forehead, and you can measure the body temperature in 1 second with one click, accurate to 0.1 ℃ division value, a small expert in home health detection.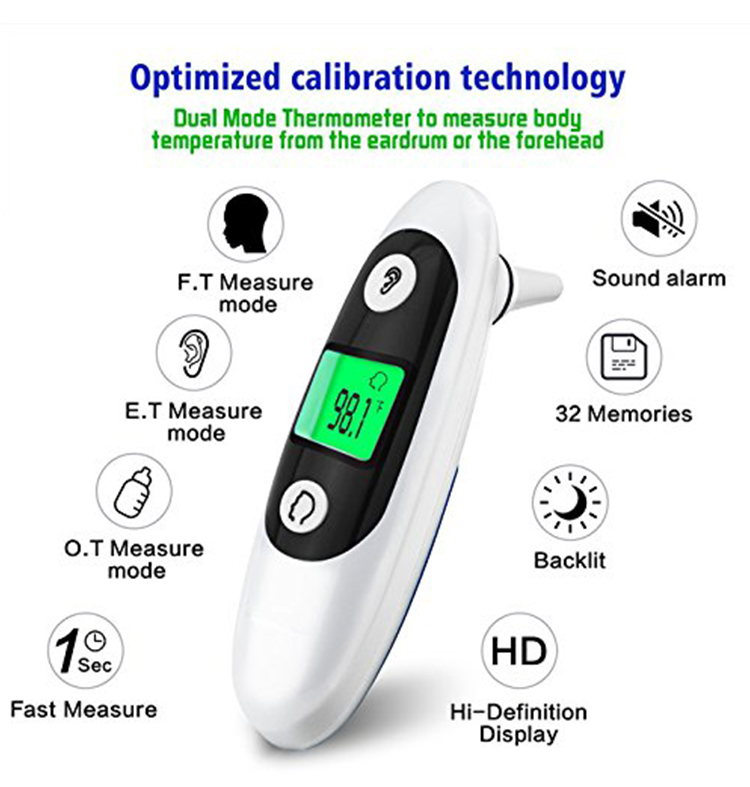 Precision probe,electromagnetic anti-interference: no electromagnetic interference from other equipment within the range, accurate temperature measurement.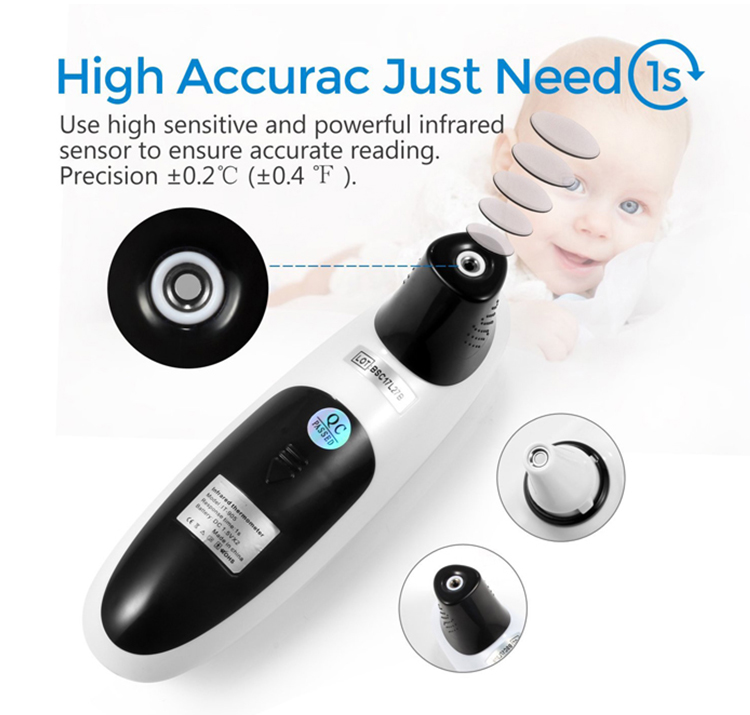 Imported Chip, Fast Output Value: using high-performance imported chip, with infrared induction ring temperature compensation algorithm, the temperature measurement is more accurate.
One-key Operation, Intelligent Measurement: Aim the professional forehead thermometer at the measurement site, and just press a key,the value can be quickly output in 1 second, and the measurement does not need to wait. Both the elderly and children can use it easily. ℃/°F switchable measurement can be switched according to your own measurement habits.
2-color backlight,Quick Reminder: Large LCD display,clear and accurate readings. Green backlight indicates normal body temperature, yellow backlight indicates high body temperature, red backlight warns of fever, and needs to seek medical attention in time.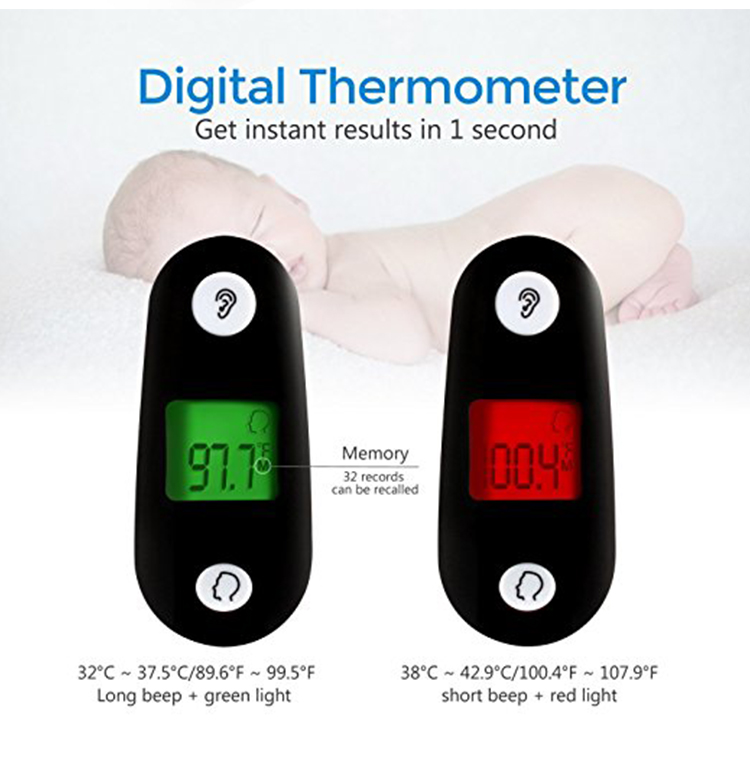 It can store 36 sets of measurement data: It is convenient to compare the body temperature before and after, and observe the temperature change at any time.
Automatic Shutdown:In the automatic standby temperature measurement mode, if the next operation is not performed for about 60 seconds, the instrument display turns off and enters the standby mode
4 Temperature Measurement Modes, 1 Machine is Multi-purpose:different measurement methods can be selected in different situations, which can measure adult forehead temperature/children's forehead temperature/ear temperature/room temperature/object temperature, etc.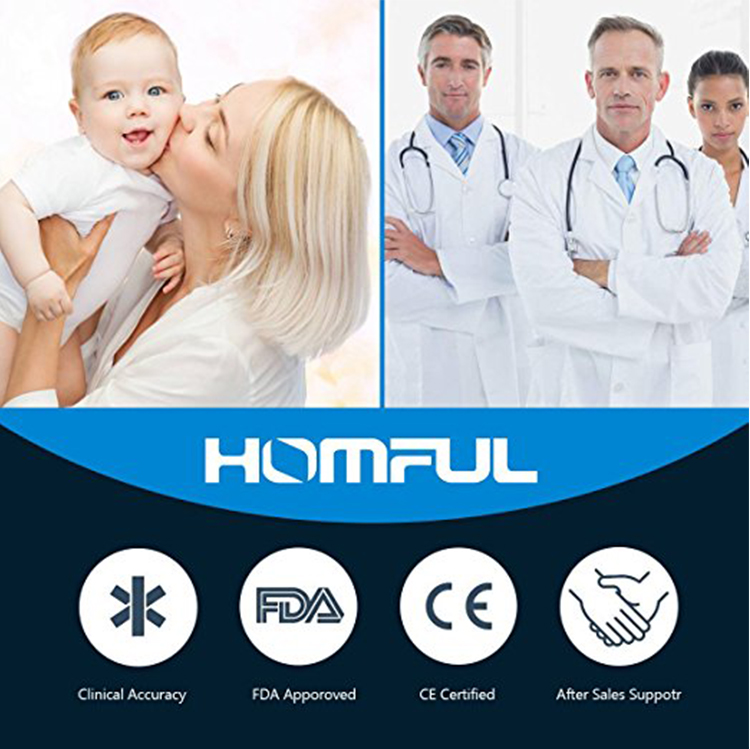 Warm Tips:
In order to avoid affecting the accuracy of the thermometer due to the externally cold or overheated environment, the thermometer must be placed in a general environment with room humidity of about 16°C-35°C for at least 30 minutes before use to avoid incorrect measurements. measurement results.

Before the measurement, the subject should be in a humid room for at least 20 minutes to allow the body temperature to equilibrate.

After strenuous exercise, you should rest for at least 30 minutes before taking measurements.

Avoid sweat or oil on your forehead and keep your forehead clean and dry before use.

When repeating the measurement continuously, please move the probe away between each measurement and take a rest for at least 5 seconds before taking the next measurement, so that a relatively correct measurement result can be obtained. The normal measurement reading value is about 35.5C-37.8*C. Users should measure their body temperature more in order to know their healthy temperature. If there is any abnormality, they should pay attention to the changes in their body or ask your doctor.

After each measurement, it is necessary to clean the probe head with alcohol to avoid clogging of dirt and affect the measurement results, so as to ensure the accuracy of the next measurement.