Shenzhen Non Contact Thermometer measures the body temperature through receiving the infrared energy radiation from the surface of objects. It is with Forehead Temperature / Object Temperature/ Room Temperature / Ambient temperature mode. The measurement result directly shows on the LED screen. The device is widely used for home healthcare, medical institutes and many other occasions. Shenzhen Non Contact Thermometer is mainly composed with infrared temperature sensors, signal receiving processor, buttons, buzzer, LED display, battery, base,etc.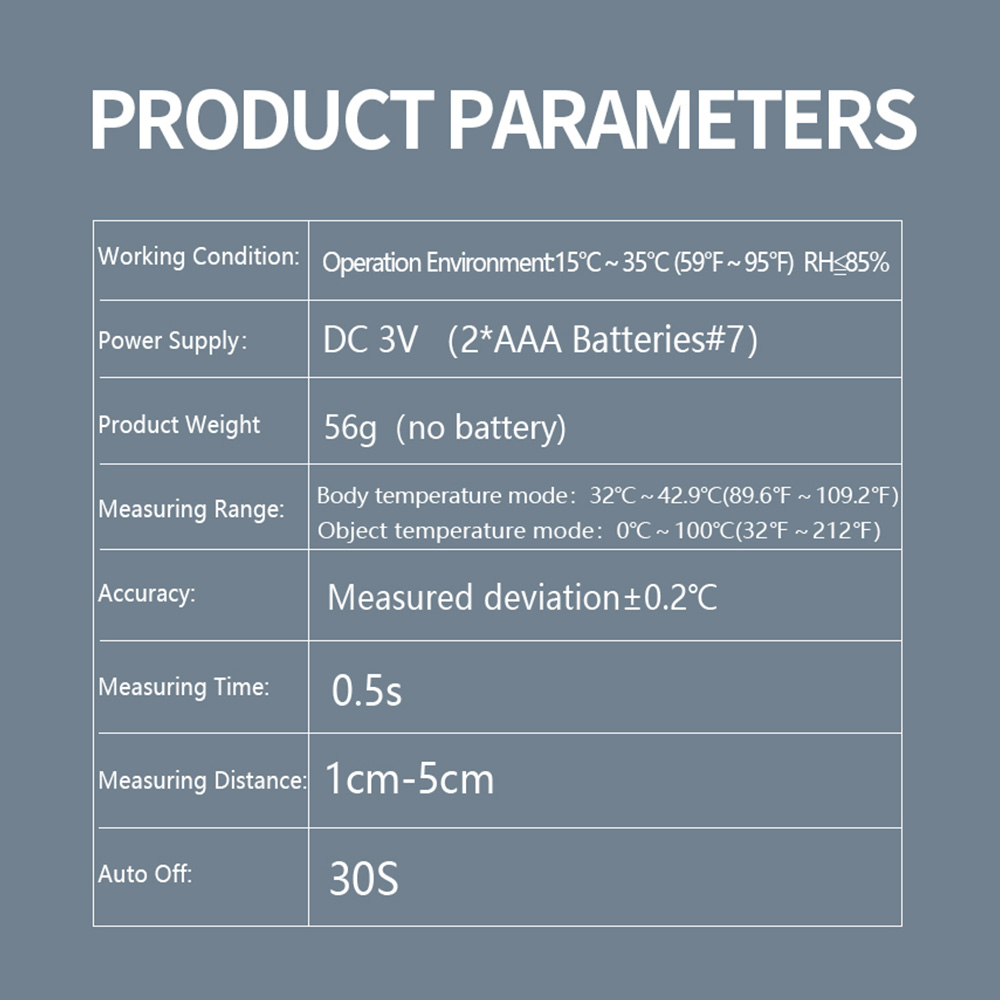 Product Features:
Shenzhen Non Contact Thermometer,medical grade, through the recognition of infrared heat radiation emitted from the surface of the human body, press the measurement button within a second, the temperature data will be collected, and the use of professional algorithms for processing, to ensure accurate temperature measurement

1 second reading, fast and accurate, always available at home

1-5cm distance measurement, only on the forehead, do not need to contact the skin, the baby does not cry, more comfortable

Dual color screen, red warning for high temperature. When the measurement is greater than 37.8℃, the thermometer will beep a warning, indicating a possible fever, and it is recommended to consult a doctor

20 sets of memory values, automatic storage of measured values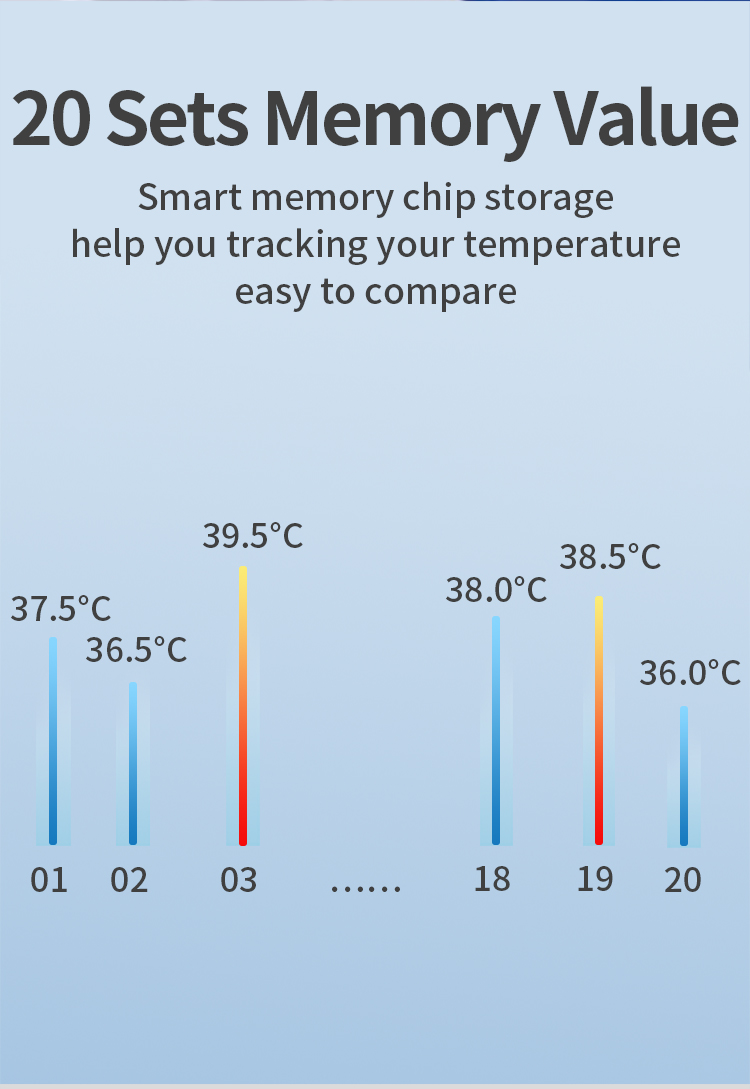 LCD large screen display, high brightness font, very clear, convenient for family to view

Smart voice reminders. Fever alert, always pay attention to the health of family members

Comfortable grip, self test or other test is very convenient

Using two AA batteries power, can be measured 3000 times

Shenzhen Non Contact Thermometer,Switching between Degrees Fahrenheit and Celsius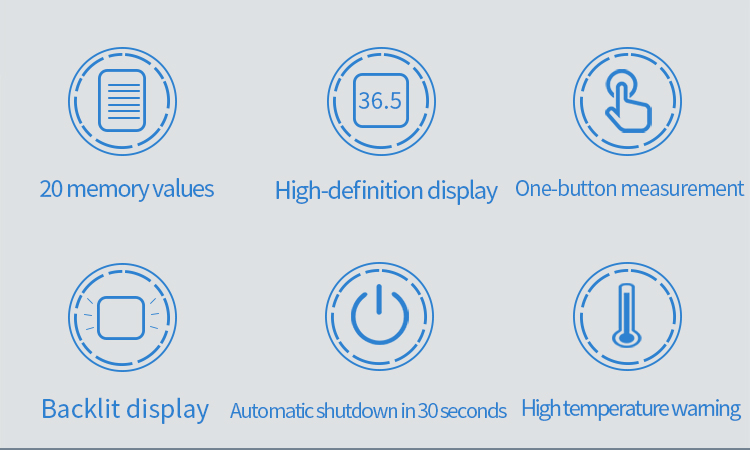 Relevant Knowledge
Normal body temperature range for different body parts:
Anal 36.6~38 ℃/ 97.8~100.4°F

Oral 35.5~37.5 ℃/ 95.9~99.5 ℉

Underarm 34.7~37.3 ℃/ 94.4~99.1 ℉

Ear 35.8~38 ℃/ 96.4~100.4°F
Human body temperature varies with the time of day and is also affected by other external conditions, such as age, gender, skin color and thickness.
Normal body temperature range for different age groups:
0-2 years old 36.4~38.0℃ / 97.5~100.4℉

3-10 years old 36.1~37.8 ℃ / 97.0~100.0℉

11-65 years old 35.9~37.6 ℃ / 96.6~99.7℉

>65 years old 35.8~37.5 ℃ / 96.4~99.5 ℉
EMC Information
Precautions:
This product conforms to the electromagnetic compatibility requirements of YY0505 standard.

The user shall use the device according to EMC information provided in this manual.

Portable and mobile RF communication equipment may affect the performance of the product. Avoid strong electromagnetic interference, such as close to mobile phones and microwave ovens.

The guidance and manufacturer's statement are detailed in the table below.
Warnings:
This product should not be used close to or stacked with other devices. If it must be used close to or stacked with other devices, it should be observed to verify that it can operate normally under the configuration used.