What are the symptoms of high blood pressure ?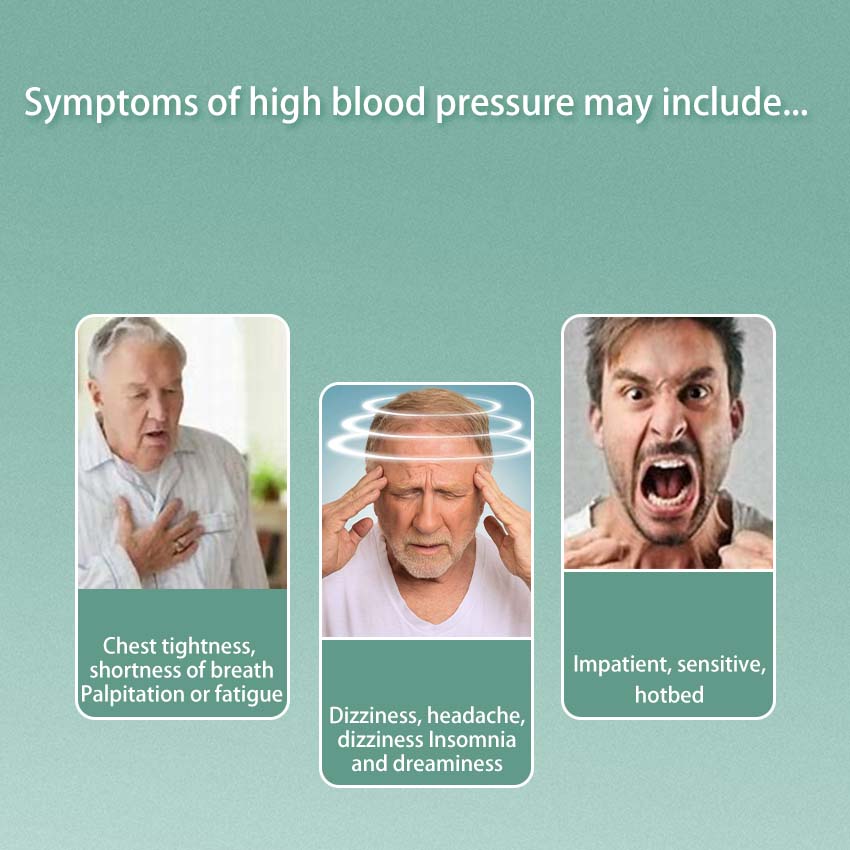 Under the circumstances,You need a accurate home blood pressure monitor.
Take control of your blood pressure with easy at home monitoring.
The Choice Basic upper arm blood pressure Monitor for up to 2 users is clinically validated for accuracy.
14 Years in Accurate Home Blood Pressure Monitor Developing and Manufacturing:We are a professional manufacturer of Blood Pressure Monitor. We have the ability to provide high-precision and high-quality upper arm BP Monitor for Home.
Accurate Measurement,One-button Operation:Our Automatic accurate home blood pressure monitor has advanced measuring techniques, to provide you the most accurate reading. Convenient to track your health every day.
Irregular Heartbeat Detection: Synchronous heart rate detection, cardiovascular health warning, blood pressure detection, automatic monitoring of heart rate changes, when the heart rate is abnormal, there will be irregular pulse signs, automatically remind family members to pay attention to heart health problems.
Large LCD Backlit Display:The blood pressure monitor automatic equiped with a large screen with backlit, easy reading, no worries about reading.
Adjustable Larger Cuff:Upgrade the arm cuff, one hand can wear the 360 °arm cuff , which is more convenient to wear and can be operated with one hand. With the intelligent pressurization technology, the measurement process is more comfortable and the result is accurate.Adjustable arm Cuff for people with upper arm 22-36cm circumference.
Intelligent Voice Broadcast: Loud, clear and understandable. Immediately after the measurement, the blood pressure result will be broadcast, without looking down at the value, and the voice will be clear and loud, even if the elderly have poor hearing.
2 Group users, 2*99 Group: Large memory value, which is convenient to compare the changes of blood pressure before and after two people. It is more convenient for parents to measure together.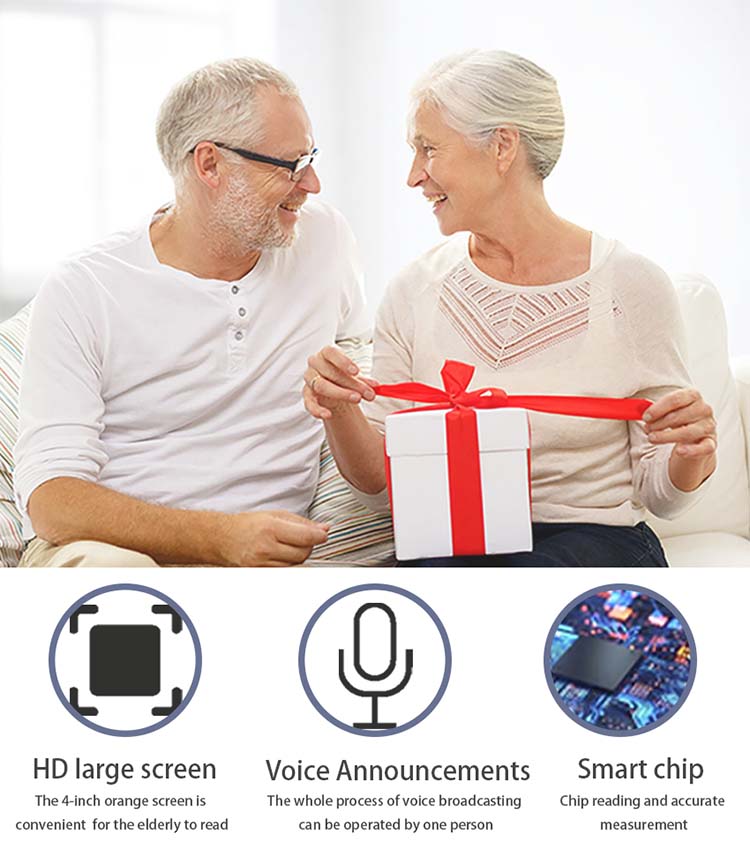 Best Gift for Parents:When love cannot be expressed in words, be sure to have something to express your deep love. Our accurate electronic blood pressure monitor is the smart choice for you to show your love to your parents or loved ones.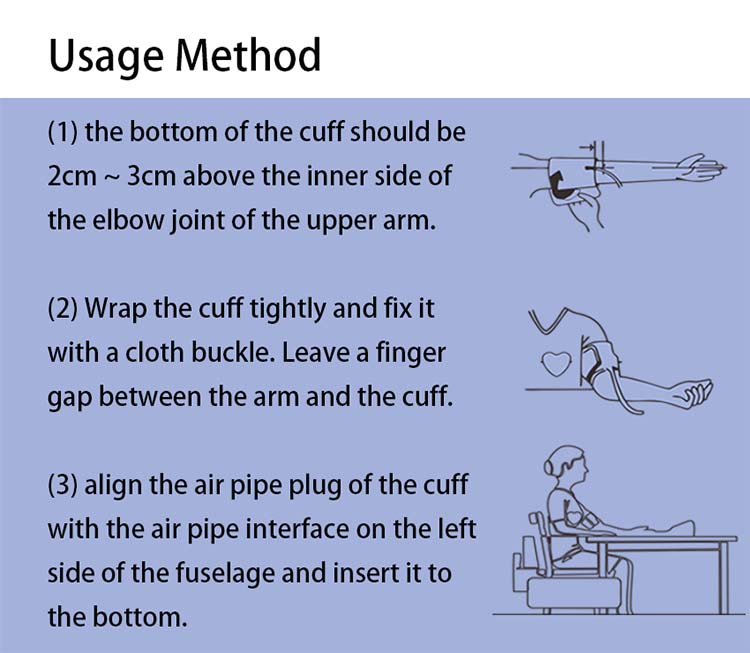 Warm Tips:
Correct posture measurement tip: If the height of the wrist is kept at the same height as the heart, it cannot be measured accurately. The correct method is: take a rest for 5 minutes before starting the measurement, and keep quiet during the measurement.
Medical tip: It is more referential to take the average of the three measurement results on different days at the same time.
During The Measurement, Pay Attention to Avoid:
Moving your body or talking;

Leaning forward;

The cuff winding is too loose, and it is best to keep the distance between two fingers.