Fast, accurate results - This Brav digital body temperature thermometer offers accurate, easy-to-understand readings, high-sensitivity resistance, micro-processing chip, and one-button turn-on measurement in as little as 5 seconds, so you can get results quickly when you're most when they are needed. It also has a memory function that recalls and displays the last measured body temperature. Adult and baby thermometers store the last temperature measured, making it easy for you to compare and determine if your condition has changed or worsened.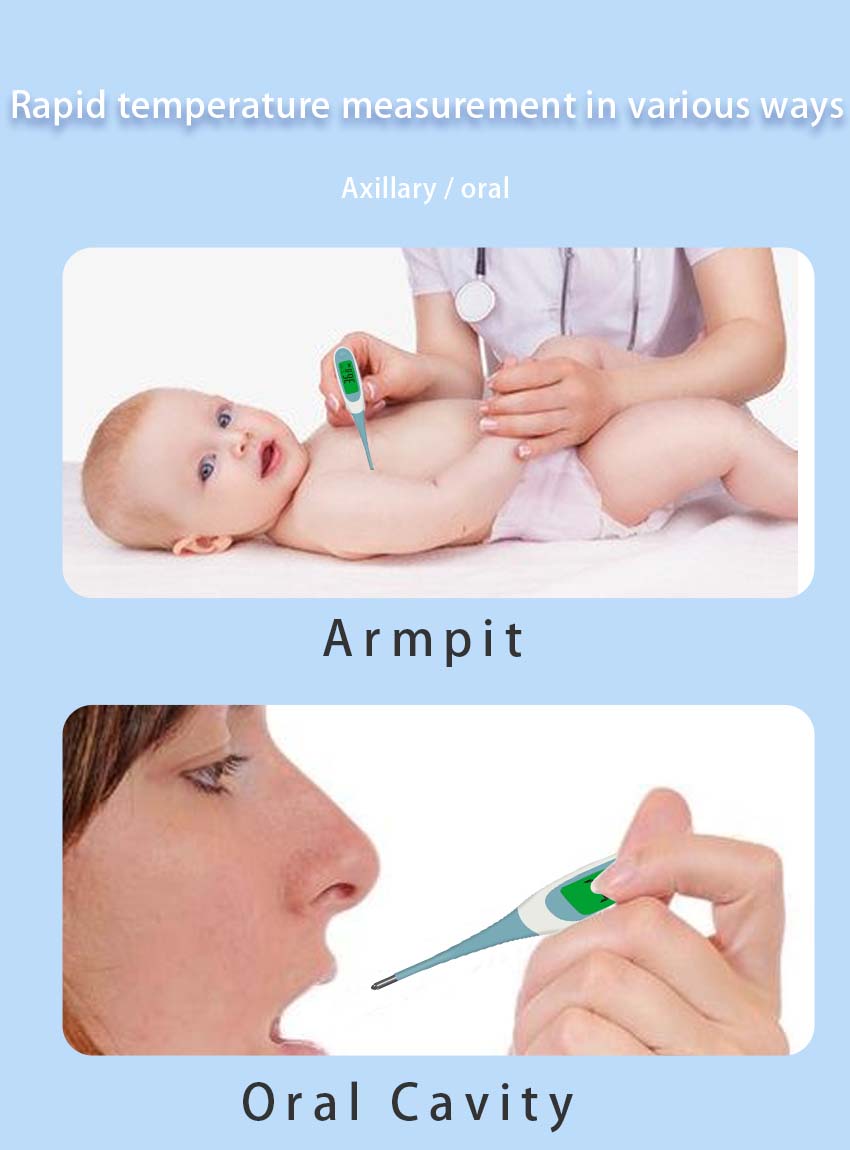 Large easy-to-read LCD display - Not only is this digital thermometer accurate, its large screen, pager and color bar indicators are easy to use, easy to understand, and can be expressed in degrees Celsius or Fahrenheit. A variety of intelligent designs, one person can operate.
Safe Thermometer for Kids and Adults - With a 2-second spin time and a flexible, comfortable tip, it's a great thermometer for adults, as well as babies, toddlers, and children. The Brav electronic thermometer also has a versatile, flexible thermal head that can be bent at will, and it does not contain mercury. Whether you are using it as a children's thermometer or an adult thermometer, its flexible tip provides maximum comfort no matter what you use Mouth, rectum or your underarms.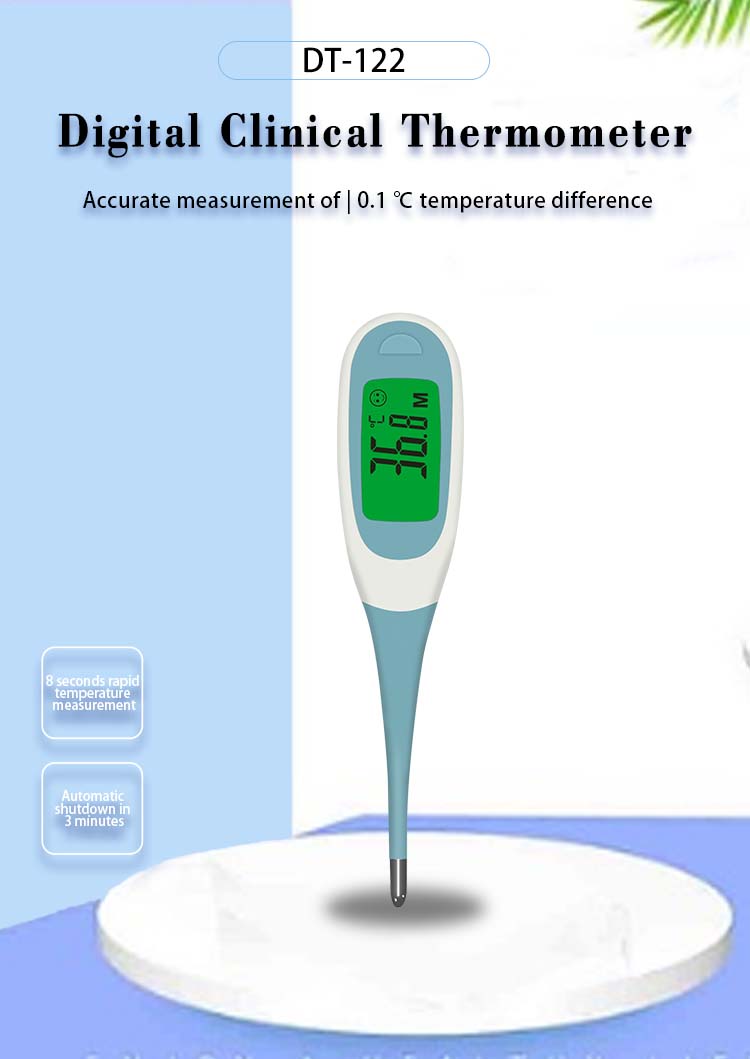 Special features - This Vickers digital thermometer is waterproof and easy to clean thoroughly so you can be BPA free.
A Century of Powerful Relief - At Brav, we believe everyone deserves a little care. You can rely on our line of adult, pediatric and infant thermometers to provide fast, accurate results when you need them most.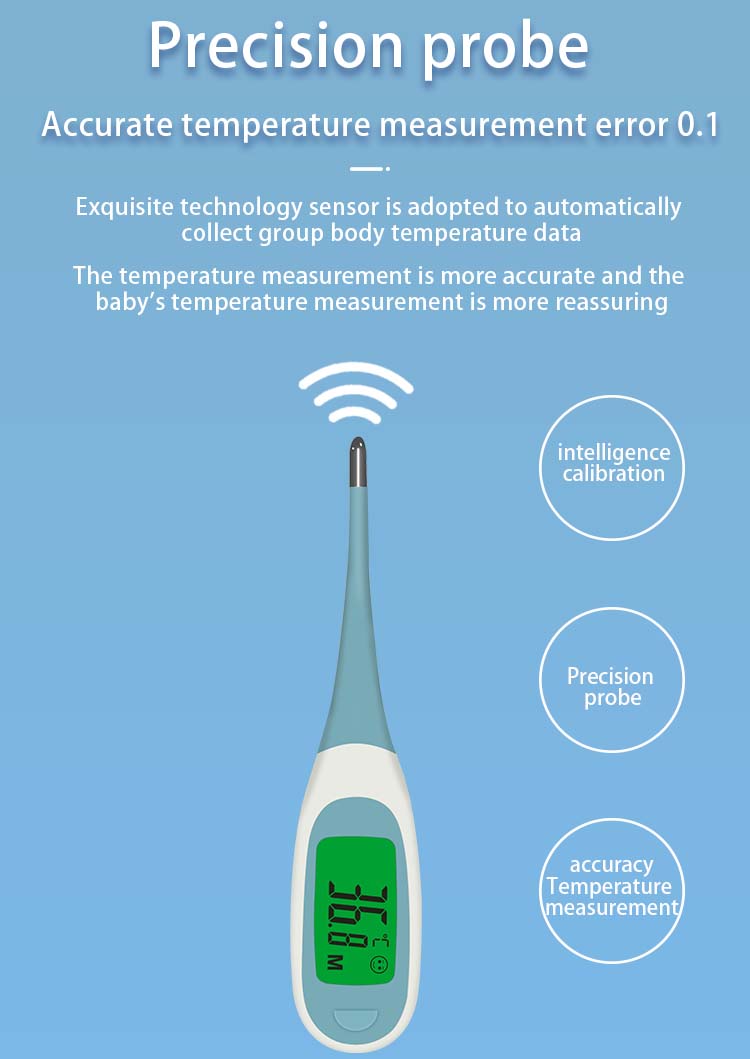 Normal digital body temperature thermometer in all parts of the body
Ear: 35.8℃ to 38.0℃/ 96.44℉ to 100.4℉
Mouth: 35.5℃~37.5℃/ 95.9℉~99.5℉
Armpit: 34.7℃~37.3℃/ 94.46℉~99.14℉
Anus: 36.6℃~38.0℃/ 97.88℉~100.4℉
Tips:
Oral cavity is recommended for temperature measurement