1.The accurate, easy-to-read LCD display is a safe alternative to traditional mercury-in-glass thermometers.
2. Waterproof design, can measure oral or armpit temperature.
3. Includes 1 replaceable coin cell battery and a plastic case for hygienic storage.
4. A beep sounds when the temperature is measured.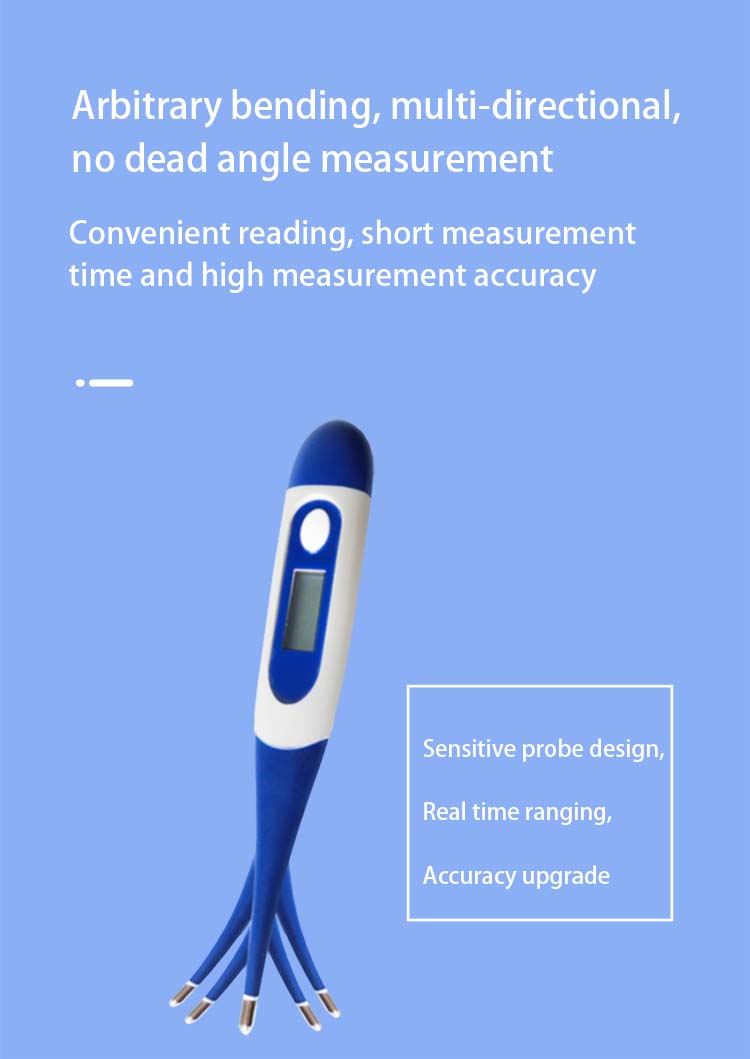 How to use a digital thermometer?
To properly use an oral thermometer at home, here are the proper steps to take your oral temperature. The steps are shown in bold, followed by additional information about what may have gone wrong.
Adult digital thermometer fever temperature: soft silicone head, stainless steel probe is reliable. A thermometer used for the rectal mouth or armpit. For the safety of you and your family.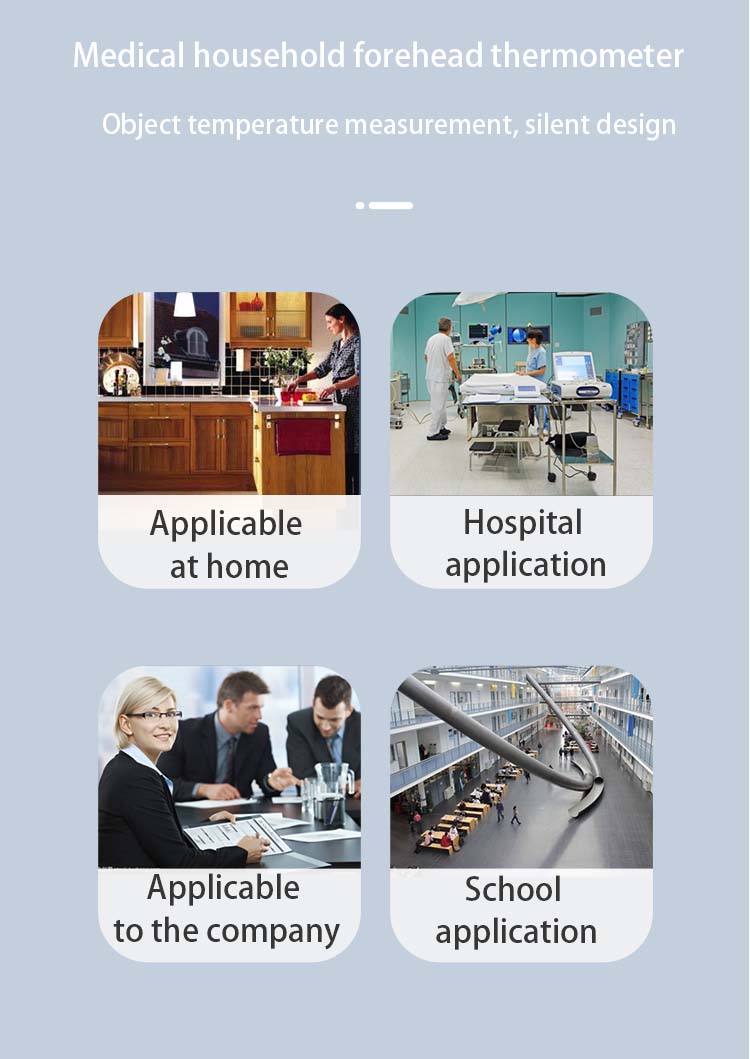 Accurate and fast reading: approximately 10 seconds of reading time. This digital thermometer uses the latest advanced sensory probe and clinically tested temperature readings to accurately detect fever and help you determine if you need rest or medical attention.
LCD display: The oral thermometer reading clear, pager alarm, memory display, automatic off, easily switch units between ℉ and ℃.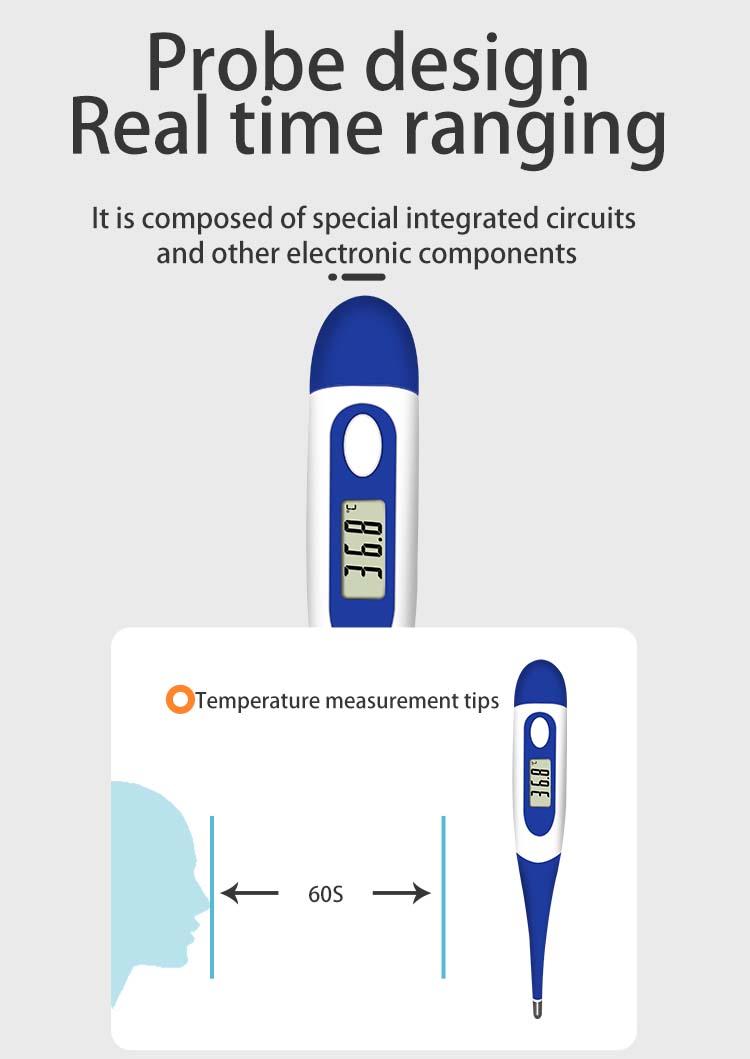 Easy to use and clean: Waterproof tips allow you to clean your heating thermometer in a simple and hygienic way. Please wipe with water and clean with medical alcohol before and after each use. Light and portable, free storage box, carry, use at any time
Understanding the problems that can arise when using an oral digital thermometer fever temperature is crucial to getting as close a reading as possible. You can take more than two readings to make sure you're getting an average measurement of your mouth temperature.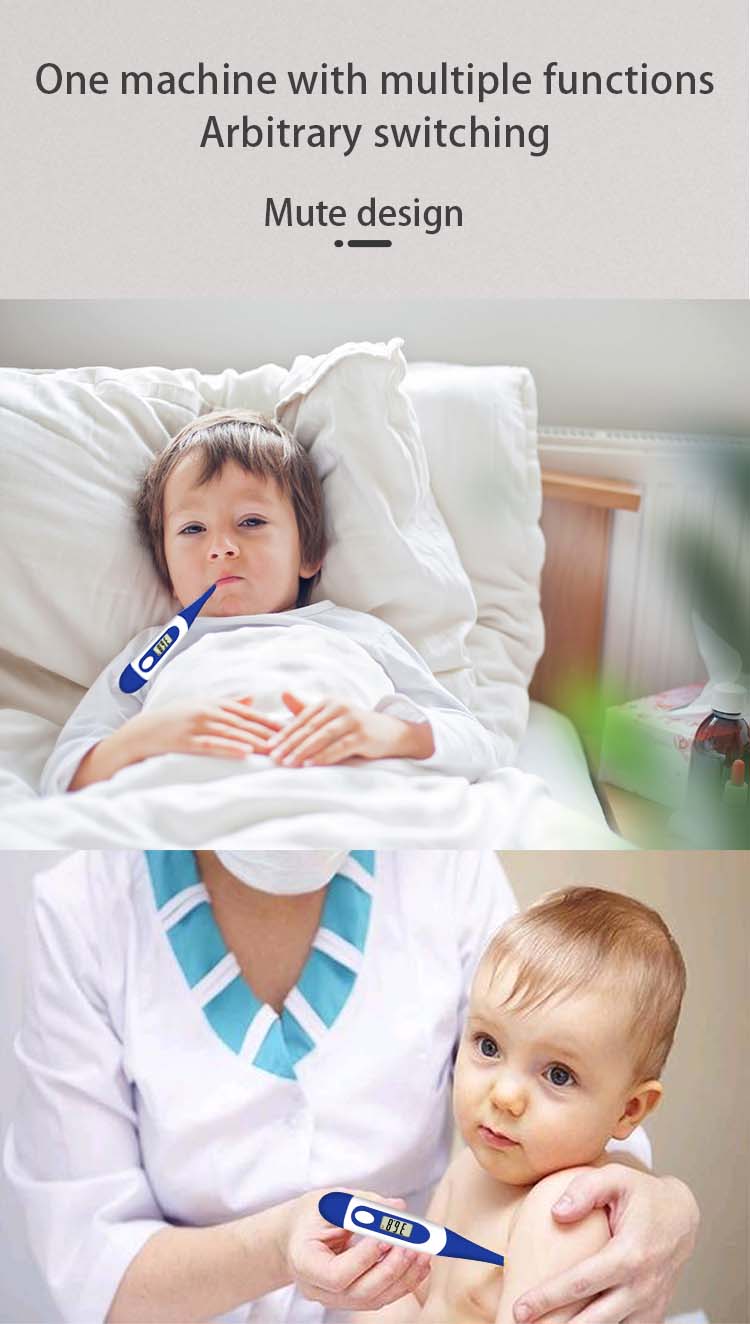 Normal body temperature in all parts of the body
Ear: 35.8℃ to 38.0℃/ 96.44℉ to 100.4℉
Mouth: 35.5℃~37.5℃/ 95.9℉~99.5℉
Armpit: 34.7℃~37.3℃/ 94.46℉~99.14℉
Anus: 36.6℃~38.0℃/ 97.88℉~100.4℉
Tips:
Oral cavity is recommended for temperature measurement